INTERVIEW: Centaur
Discussing Life and A New Record with Matt Talbott (Martians Go Home)
By: Alex Steininger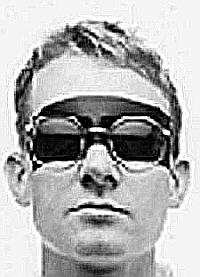 "I started to do the record on my own and on (certain) days thought it was the best way," says Centaur lead singer/songwriter Matt Talbott. "But I'm a perfectionist so I thought the record would never happen since I'd take forever without time restraints."

Talbott owns and operates Great Western Record Recorders, a recording studio outside Champaign, Illinois. Originally focusing on demos for local bands, Talbott's work has spoken for itself, allowing word of mouth to spread as Talbott sees more and more full-length business come through his studio.

From trading business with Keith Cleversley, the engineer of Hum's first record, You'd Prefer An Astronaut, where Talbott first met Cleversley [ed: Talbott fronted Hum], Talbott has been able to keep in contact with Cleversley over the years. So when it came time to record his band's record, and things looked as if they would drag on forever, Talbott knew whom to call.

"He made a lot of sacrifices to make it happen, especially on my budget," Talbott says of Cleversley. "Keith respected the fact I wanted to put the record out on my own label with no budget. He even used his vacation time to help me out."

Talbott pauses for a second and then says, "Keith did a great job and made the record sound great. It doesn't sound like the Hum record he worked on".

What it sounds like is a tale of loss, a retreat from life, and the anguish that comes with searching for a meaning in the unfathomable journey life throws our way. It is a dark, swirling record, embedded with melodic sense, layered with acoustic guitars while Talbott sings with a reserved voice that drives the music. Above and beyond all, it somehow shines through with a light, a promise of hope, and the feeling that with love all things can be conquered.

"A lot of personal stuff happened on my end. I ran out of emotional gas to make the record and ran out of money, too," Talbott says of the tragedy that surrounded the delay of the record. "We originally expected the record to have been done by late December, but we finished it in May.

"I would go record in Chicago and make the record with Keith, come home and sit with my wife and tell myself the record was pretty, but I wasn't sure who would want to listen to it. The mood of the record is sad but it is not completely depressing.

"A lot of personal stuff I don't like to talk about caused the record's delay".

With months of inevitable depression following his tragedy, the death of his month-old-son, Talbott questioned why he was even making a record. He couldn't pick up his guitar and he couldn't write music. He would go to work, come home, and spend time with his wife.

Talbott eventually found relief in the music, using it as a source of healing to cope with all the pain and loss he was dealing with in his personal life. Writing a few more songs, he entered the studio with his band's blessing and began working on the record again. The result is something nobody could have planned.

"I'm not sure how that happened. I don't really understand. It's really weird. I don't have an answer," Talbott responds when asked how everything came together so naturally. "Certain songs were written before the tragedy, and some things were written after, and they both connected. A lot of this record was written before it all went down and they took on a new meaning to me."

"When you listen to the record after what I've been through, it's weird how much it makes sense and means to me," confesses Talbott. "I don't want the record to be too specific, it's not about me having a personal tragedy. So I hope the record goes beyond that. I went through some deeply personal things and it wouldn't be appropriate for me to say this happened to me and then go write a record about it. It is just the way it came down. I had planned on making this record and then booked the time and scheduled it out. Then a lot happened and the record turned out the way it did. There are some optimistic moments on the record, too."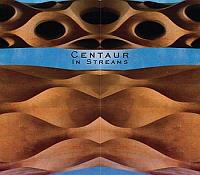 In Streams, Centaur's debut, may feel dark and deeply personal. However a close examination of the record will find Talbott speaking to everyone in a more universal sense, avoiding any autobiographical stories in favor of helping the listener find resolution in their own questions about life, love, and the power of overcoming even the darkest of life's obstacles.
Though Centaur is a band, Talbott and Cleversley helped shape a lot of the record together in the studio before Jim Kelley (drums) and Derek Niedringhaus (bass) came in and put their parts to tape.
"The band was very supportive," Talbott is quick to point out. "They told me I could do whatever I wanted to. They told me to go for it. This is the most solo thing I've ever done. Lots of times it was just Keith and I in the studio. The band gave me carte blanche. They were very supportive. They would listen to the mixes and add their input as the songs took shape."
The band is a power trio live, but in the studio Talbott and company took advantage of the tools in front of them.
"If we did something on the record we can't play live, we revert to how we did it with first," Talbott says when comparing the studio versions to the live ones. "It makes the live version have its own charm. All the songs were performed live before we went into the studio, so there were live versions to fall back on."
Now that In Streams has been released, the band is taking a breather before playing live again. A short Midwest tour is also in the works for 2003, though Talbott is quick to admit they don't have any plans to tour heavily or give up their personal lives to hit a van and pound pavement.
They are also writing and working on material for the next release.