INTERVIEW: Centro-Matic
Will Johnson is one of the indie world's most prolific songwriters (Misra Records)
By: Alex Steininger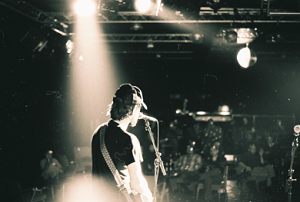 "It wasn't a personal thing," says Centro-Matic's front man Will Johnson. "The Misra vision was more akin to what we wanted and their roster was more akin to what we felt more comfortable with."

Centro-Matic, who have put out nine full-lengths in eight years, on five labels, have released their latest, Love You Just The Same, and a subsequent EP, Flashes and Cables (which was released in February '04), now call Misa Records home.

"We're very happy to be with Misra and enjoy being there," Johnson tells me.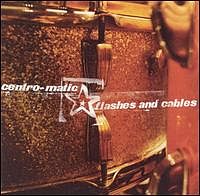 Prolific, to say the least, Johnson and Centro-Matic seem to crank out songs, and records, with ease. With Love You Just The Same and its 13 songs being release only six months prior to Flashes and Cables, a batch of 4 new songs and two versions of Flashes and Cables, which can also be found on Love You Just The Same, Johnson and company seem never at a loss for material.
"We recorded 17-18 songs, not nearly as much as we have done in the past," Johnson says, discussing the sessions for Love You Just The Same. "We wanted it to be more focused and also wanted to spend more time on each song."
Instead of recording a massive amount of songs to dwindle down for the album, Johnson went in with a clear idea of the songs he wanted to work on. And it worked, yielding Centro-Matic's two most focused offerings to date.
"This was the first time we went into the studio with someone else. Usually it is just the four of us recording," he tells me. "We thought that working with someone else in the studio would give us another opinion, and help us make a more focused record. And I think we accomplished that".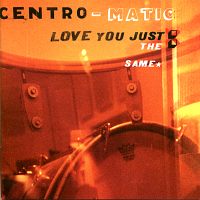 Love You Just The Same is by far the most focused Centro-Matic record to date, but it also the most produced, and thus the band's glossiest offering.
"We think cohesiveness is the key. And we wanted a very well produced album. That's exactly what we went for and what we got," proclaims Johnson. "There is less scatter shooting on this record. The other records have been all over the place. There has always been a variety of recording equipment used, from multi-tracking to basic 4-track recording, yet with this record it is all multi-track recording. It is very cohesive, which is something we wanted."
However, for a group known for all-over-the-map releases, and plenty of them, all recorded with lo-fi in mind, Johnson explains that he was aware of the ensuing backlash that may occur if the band offered up a more produced offering. And he was more than willing to deal with it.
"I considered fans not liking the more produced record, but you gotta make the record you want to make," he says without hesitation. "We'll probably go back and make a more lo-fi record in the future. We'll probably do that but with this one the band wanted to go in and try this technique for once."
Amongst the crazed record output and writing (and recording) frenzy of the band, Centro-Matic has always managed to tour relentlessly. With a relatively new full-length and brand new EP to support, now is no exception. Look for the band on the road, and in a town near you -- soon.