INTERVIEW: Matt Sharp
The Rentals Front Man Talks About Going Solo (Matt Sharp)
By: Alex Steininger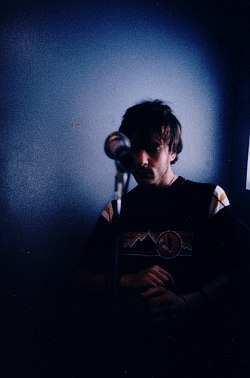 Ask Matt Sharp if his old band the Rentals will ever regroup, and he hedges his bets.

"I don't see a need for it, but never say never. I can't see it in the foreseeable future," says Sharp, who recently finished up the recording on his debut solo record, embarked on a tour to road test the songs, and is currently shopping the record around for a release in the spring.

"I'm going under my name," says Sharp of the new project's name. "We decided to do that because it makes a whole hell of a lot of sense with what we're doing now. The stuff we finished strips away the layers between the listeners and us. We talked about doing it under a different name, but this makes the most sense."

"The stuff we did under the name the Rentals got so chaotic," he continues. "There was always a revolving cast. This lineup is more consistent, because the people I'm working with are so strong and important. These are the guys I hope to keep working with."

The two collaborators are Josh Hager ("A close friend of mine, and one of the greatest musicians I've ever worked with") and Greg Brown ("He's like an American version of Johnny Marr. He's the greatest guitar player. He's very central to my life.").

Together, the three recently embarked on a fly-by-the-seat-of-your-pants tour of the U.S. in search of reactions from fans.

"Everything was a week's notice," recalls Sharp. "It was all thrown together. We booked the tour as we went along. We basically toured without knowing where we were going or what we were doing. It was a nightmare for our booking agent, but we had a lot of fun."

"We played a lot of Rentals material," adds Sharp, "since the fans didn't know the new songs. But, the guys didn't know the Rentals? songs, so they had to learn them on stage. The first month was a mess, but we pulled it all together."

The tour lasted eight and a half weeks, Hager, Brown, and Sharp going at it together for the first six weeks and Hager and Sharp continuing for the remainder of the tour. Equipped with acoustic guitars, harmonica, and pedal steel, the trio got to see what fans thought of Sharp's quiet side.

"I thought it would be really weird if we didn't get some feedback that we didn't rock," admits Sharp, "and there was only a little bit of that. Very little, to be honest. The people were fabulous. I couldn't have asked for more."

Sharp made time each night to hang out with the fans that were in attendance, asking their opinions on his songs, and gathering as much feedback as he could.

After receiving unanimous praise from all those who saw the live show, Sharp knew this was the direction he should be heading. Confident in his new record, he plans to release it in the spring of 2003.

"I cut all my ties with the music industry and my relationships I had built with people over years. I just went away in a cave. So when we went in to make this record, I didn't know what type of record I wanted to make. I knew I wanted to go in without any outside influences, though."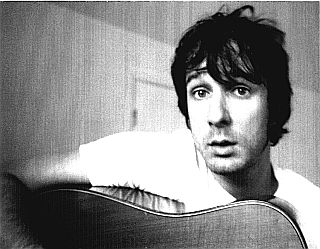 "I went to Nashville and lived in a little house in the country, living an hour out of Nashville, away from everything," Sharp recalls. "I did that to find out what type of record I wanted to make. It's a small place and there is nothing out there. There is only one restaurant in the entire place."
He wanted to make a soft record, the kind that would strip away the layers of his previous projects.
"The record is somber and slow. At times it is very hard to listen to because it's so slow," admits Sharp. "For me, this music should be raw and dirty, but people put the acoustic songs in too high a place sometimes. I didn't want it to be like that. I didn't want it to be dinner and a show. It's not classical music. It's not that precious. I wanted people to bring their pillows and have everyone pile up on top of each other on the floor while we listen to some songs together.
"There is no bass and there are drums on one song. There is a lot of piano on the record. It's more lush. I originally wanted to record it in a week and make it raw. That's how all my records start out, including the Rentals' records. But then you start out and (then) want to make the record more beautiful."
"The record turned out prettier than I thought it would be. It turned out a lot better, as I had low expectations," Sharp remembers. "We didn't record it at a big professional studio; we just recorded it on some gear I put in the house."
With the record in the can and his first solo tour completed, Sharp is ready to start looking for a label.
"I want to talk to labels that are really into artwork. If you don't give them some good artwork, something tangible, why should people buy it? I want to talk to labels that are into that and that is one of the major concerns and one of the deciding factors in choosing a label. If you go to Japan and look at records, the artwork is great."
Once a label is secured, which Sharp hopes to do as soon as possible, the three will embark on a tour in February. This time with more notice than two days, like on their first tour, and stay on the road as long as they can once the record is released.
Sharp also hopes to release a full-length each year, with EPs in between each full-length.
"The plan for me is to put out a lot more music a lot quicker and not stay away so long. Get in a cave like I was and you lose touch of the memory of performing."
Near the end of the interview, Sharp looks back on the recording of the record, the tour, and the future and thinks for a second. Then he tells me, "I feel like we're starting from the beginning."