INTERVIEW: Dandy Warhols
Dandy Warhols Talk About Next Album (Capitol Records)
By: Alex Steininger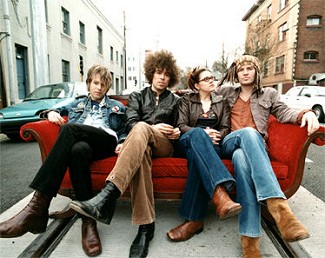 Portland, Oregon's The Dandy Warhols have seen tremendous commercial success, particularly in 2001, a year that brought them a #5 hit in Europe. In the United States, however, they're an underground sensation on the verge of commercial success, close enough to the edge that they're frustrated they haven't crossed over yet.

"The label is about as frustrated as we are with our lack of success in the U.S.," states Pete Holmstrom, the band's guitarist. "It's nobody's fault."

He pauses and then re-assures himself, "Well, it's the label's fault, since they won't throw enough money behind us. I think the record we're working on right now might be the first record that comes out with a president at Capitol who likes us. Maybe we'll have the right kind of funds thrown into it.

"I guess it takes money. That is what happened in Europe. It was a multi-million dollar ad campaign for a cell phone that got our song on radio and TV, played more times than you really want to hear it. And now it's selling like crazy."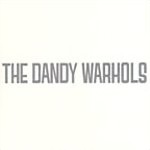 Releasing their debut full-length, Dandy's Rule, OK? in 1995 on Portland indie T/K Records, the band instantly won a regional following that garnered them heavy attention from several majors, including Capitol Records, the label that had signed their indie label mates Everclear.
After being whined and dined by every major conceivable, the band signed with Capitol. The Dandies soon found themselves taking longer to make an album than they thought possible. They started working on what is now referred to as "The Black Album", and turned it in to the label only to have it rejected.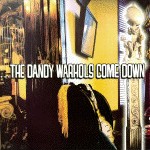 The band went back to the drawing board and recorded 1997's ...Come Down. Come Down found the band played on MTV with their infectious hit "Not If You Were The Last Junkie On Earth," with the unforgettable chorus, "I never thought you'd be a junkie, because heroin is so passe."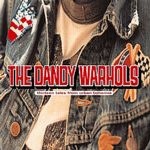 With the release of Thirteen Tales From Urban Bohemia, the band found itself well on its way to stardom, with the massive European hit "Bohemian Like You" finding its way onto a cell phone commercial and leading the band to the #5 spot on the charts.
The band is currently working on their forth studio album and third for Capitol.
"There are a couple of titles floating around," Peter explains. "Courtney wants to call it We Are All Freaks. Why, I don't know? It doesn't make a whole lot of sense to me.
" We Are All Freaks was in Alternative Press as one of the most anticipated albums of 2002. That's where I read the title. I just assumed that is what Courtney told Alternative Press. The band still hasn't decided on a name. We'll toss a bunch of names around until everyone gets excited about one name and that is the name that will stick.
"He also wanted to call it 10101, which, I guess, is the binary for 42. Which is the answer to life and the universe and everything if you read any Douglas Adams' books.
"Another title is That's What It's All About, as in the Hookey-Pookey. We haven't decided on anything yet. The title of an album is always the last thing to come."
The first thing to come was the band's newly completed studio, allowing the band to record at their own pace and leisure, as well as man the boards, a first for them.
"We got an industrial space that has been a number of things - a computer place and a T-shirt warehouse - we just turned it into a studio by moving in our recording equipment," Peter says about the band's studio.
"Last time we recorded we brought in a friend and his equipment, so he knew how to work everything. We did it in an industrial space, and we liked it," explains Peter on why the band opted for an industrial space. "There was still one person between us and the controls, so we got rid of that person," he further elaborates on the self-recording theory of the band. "We have one other person helping. He knows a little bit more than us, but the rest of the band are a lot more hands on. We're pretty much engineering the record by ourselves."
The self-engineering and band-operated recorded studio is posing a few problems for the band. "We're right in the middle of learning how to keep it functioning. It's a nightmare with computers. By doing it ourselves we're delaying the recording process. There are just a bunch of little things we have to learn as we go along. We've blown the tweeters in our monitors like twice now and we don't know why. It might be the electronic bass drum that we've got going - an old 80's thing."
The studio is an all digital studio, one the band is quite happy with, despite the learning curve that is slowing down the recording process somewhat.
"The studio is all digital. We were going to get a tape machine to bounce drums on, but we haven't gotten around to it yet and we're pretty happy with the sounds we're getting," confirms Peter.
With the band putting pressure on themselves to achieve the commercial success they want, and deserve, in the U.S., as well as the label, Peter and I discuss the role of an outside producer versus the band producing themselves.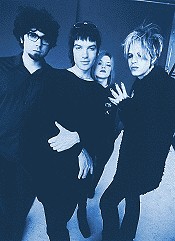 "The label wanted us to have an outside producer for this album. And we've talked about it. Right now we're officially just demo'ing the album. But, in reality we're recording it. We're convinced we can do it on our own. If we can't, we still have enough money left where we can hire someone to come in and produce it.
"Who knows, maybe we'll have to have one. But, we really think we can do it. It's up to us now whether someone else gets involved or not. And it's up to us what we can produce on our own.
"Having never worked with someone who is just a producer - where that is their sole job - I don't really know how it would help. I guess you'd have another person with fresh ideas and maybe someone who would push you harder. We push ourselves pretty hard and I think having us do it is a bit more relaxed. Our creative juices can flow a bit freer."
With the ability to take their time to record the album and the ability to man the board, Peter promises the next record will find the band exploring new territory.
"This record will be more loop-based and electronic. It still sounds like us, though it has some other elements that are interesting.
"The songs for the new album are about half written. Courtney seems to be able to come up with a verse or a chorus and we have to work around that. He then writes the rest of the words to go with what we've done. Now with the computer we can chop things up and drag them around, so he's not limited. It's probably not helping the process; the more options the longer we take."
We then start to discuss the ability of options and how they help with the songwriting process.
"Having more options will help more with the way the songs sound, not necessarily the songwriting. That hasn't really changed a whole lot from album to album. It's the same set of songs with new melodies played slightly different. It's the music that changes more. The songwriting has gotten better and more developed, I suppose. There are songs on the first record that are my favorite like "Not Your Bottle". "Not Your Bottle" is the best song Courtney has ever constructed and written, in my opinion."
More options, more time, and more control, The Dandy Warhols' next album, no matter what it is called, should be another exhilarating breath of pop music wound and spun through the minds of the quartet. As the interview winds down, Peter leaves me with a tad bit more information on the record.
"For the new album we'll probably record too much music and the songs will be far too long, so it will have to be edited down. Each song is now running about five to six minutes, so someone will have to edit them down. But since everything is loop-based, you can take out a chunk here and there and edit it quite easily."