Knut
Bastardiser (Snuff Records)
By: Jeb Branin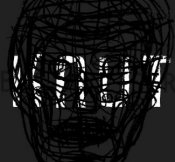 I've had the pleasure of hearing most of KNUT's material over the years and they never cease to impress me. They graft iron hard bits of metal onto flesh burned black by the flames of new breed hardcore. The end result is a heavy-core menagerie of pounding riffs and throbbing rhythms not unlike Victory style h/c. This new CD finds the band even heavier and more pounding than ever. The rhythms are thicker and the guitar is more densely packed for a musical experience that you feel as well as hear.

Truth be told there are a lot of hardcore bands (and metal bands for that matter) who are doing the same thing but you'll be surprised at how much better KNUT are than the majority of their peers. Not to mention that the reason so many bands are crossing over is the strong dedicated following this kind of music enjoys worldwide. So stock up on the earplugs and go for it.