Spinal Cord
Remedy (Crash Music Inc.)
By: Jeb Branin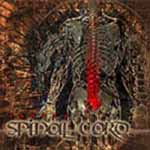 I've said it before and I'll say it again, there are some sub-genres of extreme music that simply "work". Even if the band is basically generic, it still works.

Death metal is one of those genres and Spinal Cord is one of those bands. This is flawlessly executed death metal. It's technical, seamless, brutal, harsh, evil, and not unlike a hundred other bands out there, but the fact remains, this works. This is a CD that you can put on when you are in the mood for music so violent it is felonious. I mean literally.

This is musical assault and battery. The melody used throughout the CD only further emphasizes the ruthlessness of the overall sound by providing contrast.