INTERVIEW: Onelinedrawing
Onelinedrawing's Jonah Sonz Matranga discusses new album, past, and future (Jade Tree)
By: Alex Steininger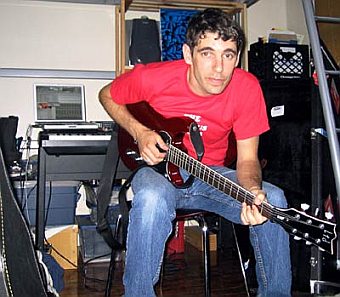 Jonah Sonz Matranga (aka Onelinedrawing) developed a cult following fronting the Sacramento, CA-based emo-hard rock act Far (Immortal Records). After their demise, Matranga went on to greater success as a solo artist, releasing three records - Sketchy EP #1 (Crank!), Sketchy EP #2 (Corrupted), and the Always New EP (Golden Seal) -- in only two years.

Onelinedrawing soon formed into a new band for Matranga, taking his lo-fi indie-pop confessionals to the next level on the debut full-length, Visitor, released in 2002 on Jade Tree, a label known for emo offerings.

Though Matranga's compositions burst at the seems with an emotional outpouring and a heart-on-the-sleeve engine that propels fans to latch on and make the songs their own, Onelinedrawing is more than a run-of-the-mill emo band, playing better to the indie-rock and indie-pop crowds with their memorable hooks and undeniable melodies.

Touring relentlessly and always keeping active, the band, in between tours, managed to record their sophomore full-length, The Volunteers, releasing the record earlier this year on Jade Tree once again.

And, yet again, Matranga has elaborated his songwriting even more, going beyond the quieter indie-pop bounce of Visitor and delivering a record that is much more rock, without abandoning the sparse, lighter side that Onelinedrawing has come to symbolize.

"It was as organized a recording process as I've ever been in before and I enjoyed it. I'm very proud of the record," Matranga says of the making and outcome of The Volunteers.

Speaking with him about the record and the new dimensions of his songwriting it showcases, Matranga tells me he didn't plan for The Volunteers to be more rocking, but that because of it, "You can get a good idea of who I am as a musician and what I have done for the past ten years with this record," making it the essential Onelinedrawing record for longtime fans and newcomers alike.

"By the time I was done I realized there was a lot of diversity there," he continues. "It represents me a lot, not just Onelinedrawing."

Matranga is quite proud of the diversity of the record, and happy that it represents him as a person and a songwriter, as well as what he has been doing for the last decade. In fact, it makes him so happy that, for the first time with any record, there isn't a thing he would change.

"It feels complete to me," he says excitedly. "It just came out really well."

The outcome was a surprise to Matranga, who went into the studio not knowing what to expect, much like any other record, but pleased with even the mishaps that occurred.

"I've always liked mistakes and limitations," he admits. "I just go through them and see what comes out sometimes. And sometimes beautiful stuff comes out.

"Beautiful songs come out of the chaotic stuff. And that happened a lot with this record. I feel lucky."

To show how proud he is of the record, Matranga has made all the demos of the record available. All you have to do is pop the CD in your computer and you can hear the songs from their sketch forms to the final versions.

"I thought that would be cool to do," he tells me. "As a fan, I would love it if some of my favorite bands did that as well. So I did it for my fans to see where the songs started and how they ended up."

Matranga, who is a self-admitted road warrior, also confesses that this is the first record he's put out where the live show has mainly consisted of songs from one album.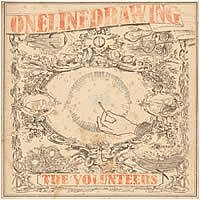 "Like I said, I'm very proud of The Volunteers," he reminds me. "So, the live shows for this record mainly consist of songs from this record, which I've never done before."
One reason Matranga may be so proud of the record, he tells me, is because it was a very theuraputic process for him. The writing and recording process helped him through some tough times in his life. As he puts it, making the record felt like "the smart part of me talking to the not-so-smart part of me."
When asked if his ever-evolving sound record to record makes him worry that he'll lose fans along the way, Matranga is straight up with me when he tells me that it doesn't bother him if some people don't like it, because he has faith people will stick around. He also points out that people have come to expect different things from him record to record.
"For better or worse," he suggests, "every thing I've ever done, no matter what band I'm in, is I beat myself. I do my own thing."
He goes on to tell me that the reason he changes and evolves his sound each record is because he doesn't want to stagnate and make the same record over and over again. He wants to insure the records last throughout the years, and don't get shoved into a time capsule.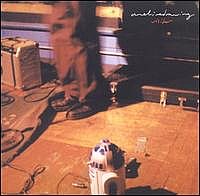 "They don't need to be contextualized," he says of Visitor and The Volunteers. "Both my records are my own voice. I just want to feel like I'm making records that last. The nice thing about it, though, is that people trust me. Whether it's loud, soft, or lo-fi, it seems people trust me because they know it's my voice."
Never one to sit still, Matranga is hitting the road heavily to promote The Volunteers. However, a man of many projects, he never seems quite satisfied with only one thing going on. While working to promote the new record, he's also in the middle of several other projects, including Immortal Records' re-release of Far's second, and final record Water and Solutions.
"[It includes] live stuff, new liner notes, and new photos," he says of the re-issue. "It will be a CD and a DVD. It's really cool, and I'm very proud of it."
Many new fans have found out about Far through Onelinedrawing's growing success, something Matranga is still struggling with.
"It's weird to me," he says of people finding out about Far through Onelinedrawing, and not the other way around. "But, even know that is true, and this might sound strange, but I don't think my fan base has grown that significantly from when I started. Poeple that enjoy what I do, they come from all different scenes. Some come and go through the years, but it feels very communal."
We talk about the concept some more, and Onelinedrawing's growing success, before Matranga flately states to me, "I have no idea how to measure success or what success is."
He pauses for a minute, thinks about his response, and then tells me, "But, it's nice. It's nice to have such a communal fan base that supports you through each record. And I feel I have that".