The Beach Boys
Hawthorne, CA (Capitol Records)
By: Gary "Pig" Gold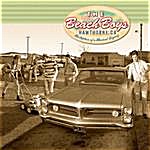 SO much more than just another endless summertime heap of Wilson wonders, this double-disc set bravely adopts the documentary-style (complete with spoken-word link tracks) approach the Beatles Anthology foolishly abandoned after Volume One.

Sure, the bootleggers may still do it undeniably better -- no real surprise there -- but Hawthorne, CA presents truly enough spell-binding stereophonic reconstructions (ie: "Heroes And Villains") and jaw-dropping acapella remixes ("Add Some Music To Your Day," need I entice further!) to make this release a must-have ...at least until the next installment in the Sea Of Tunes series magically appears at an underground website near you, that is.