INTERVIEW: Motorhead
Lemmy Talk To Lemmy...Motorhead--
By: Randy Harward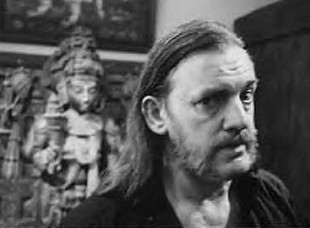 (Previously published in Salt Lake City Weekly)

Lemmy. Even if you think you don't know him, you do. He's the founder of the mighty Motorhead, a true rock and roll juggernaut whose unblemished, 25-year career of rock and debauchery has influenced virtually every punk and metalhead. He's a certifiable living legend and on Hammered, the band's 29th release (not counting reissues, best-ofs, et al), he proves he's still a competitor, as is his wish. They say the British bassist is nicknamed (real name: Ian Kilmister) for his talent of borrowing money, but if there's an outstanding debt, it's owed to him.

IMWT: Listening to Hammered, it occurred to me I couldn't think of a single Motorhead album that has sucked--

Lemmy: (laughs) I don't know. I guess we just make records that don't suck, you know? 'Cause if it sucked, you wouldn't hear it, you know? 'Cause we've retained control of it, I suppose.

IMWT: What's up with the Triple H cameo?

Lemmy: Well, we'd promised him he could be on the next album, like idiots [laughs]. And then we realized we didn't know if he could sing. So we were thinking maybe we could get him to go "Aaaarrrh!" somewhere and then I come up with the spoken word thing and that was perfect.

IMWT: Since Hawkwind kicked you out for that border bust, would you say Motorhead's success is a big "fuck you" toward them?

Lemmy: Um, yeah, that has occurred to me [laughs].

IMWT: I understand you got your name because you borrowed money from people. I've seen a few puns on it--what's the worst pun you've heard involving your name?

Lemmy: I already had the name, it just fit, you know. I've never heard any [puns], really. "Lemmy out of here!," that's about the best one.

IMWT: No one's ever called up and asked, "Lemmy talk to Lemmy"?

Lemmy: Oh, yeah. I mean, I don't see that as a--that's more like a reverse palindrome, isn't it [laughs]?

IMWT: You've acted in plenty of films, most notably the Troma flicks and the John Wayne Bobbitt porno. Do you foresee any serious dramatic roles?

Lemmy: You can't really call it acting. It was just me, walkin' through 'em, you know. I don't have time, you see. The band's always busy. It means I've got to put the rest of the guys on hold, right? Which isn't really fair to them, is it?

IMWT: Motorhead had a cameo in a film called Eat The Rich, with Rik Mayall and Adrian Edmondson of The Young Ones and The Dangerous Brothers. It must have been pretty wild.

Lemmy: No, they were really boring. Believe me. They were really fucking boring. Left-wing college bores [laughs].

IMWT: How about working with Samantha Fox?

Lemmy: We never got around to doing that. Her career took off, so she didn't need to do it anymore. And we never crossed tracks in the same place long enough to do it. The next time I saw her, actually, was five years later in Russia, of all places.

IMWT: You're a rock legend. Do you feel you may be the last of a dying breed?

Lemmy: Apparently, yeah. It's a shame, too, you know. What a drag, right? It's ridiculous. All these bands have not got any songs you can remember, nevermind names. There's nothin' you're going to be singing down the road in 20 years, is there? Except for people complaining over it [laughs].

IMWT: Who would you say is the last person deserving the title?

Lemmy: I don't know. I guess Kurt Cobain, 'cause the best legends are dead, you know what I mean?

IMWT: Come on, you're still alive, right?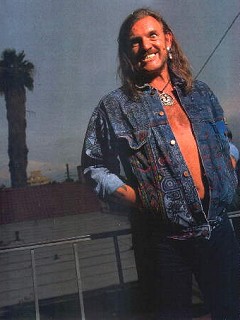 Lemmy: Yeah, I know. The best ones are dead. It makes a better legend if they're dead, right? I don't want to be a fuckin' legend. I want to be a competitor, you know?
IMWT: Were you offered knighthood, would you accept?
Lemmy: Yeah. Of course. I'm English, aren't I [laughs]?
IMWT: If it came down to you and Ozzy, who would deserve it more?
Lemmy: Probably both of us...or, half a knighthood each [laughs]!
IMWT: Suppose there was only one knighthood left, and then they were gonna shitcan the whole program. It came down to a fistfight between you and Ozzy--
Lemmy: Oh, I'd probably win.
IMWT: Not that anyone wishes this, but what, if anything, that could get the mighty Motorhead to stop? Is it unstoppable? Invincible?
Lemmy: Yeah. Death's the only thing, I think. Or lack of interest from the public.
IMWT: How many times have you been to Salt Lake City?
Lemmy: Once, with Alice Cooper.
IMWT: Was that the time you had the trouble at the Holiday Inn?
Lemmy: Oh, yeah, well that was just par for Utah. I tried to take my drink from the bar to my room and this woman threatened to call the police. Fucking unbelievable. I was just going to take the drink from the bar upstairs down to my room, 'cause I hadn't finished it. I was just walkin' out the door and she said, "Put that back or I'll call the police."
IMWT: Did you put it back?
Lemmy: Yeah. I don't need the cops around my ass. Especially in fuckin' Utah [laughs].