Hayden
Skyscraper National Park (Bad Man Recording Co.)
By: Alex Steininger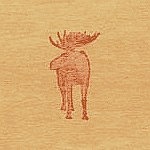 Canadian-based singer-songwriter Hayden is back with another album, Skyscraper National Park, following the critical acclaim of his previous two, The Closer I Get and Everything I Long For.

Skyscraper National Park is his best album to date, elaborating on the pop smarts and lyrical talents of his previous two, while creating a lo-fi, intimate look into his mind. This is soft, whispery singer-songwriter pop music that has more in common with folk than it does The Beatles, but the pop influences are there, giving the album a completely digestible, accessible feel, and making you feel every note as your body absorbs them.

On an indie label, away from the pressures of the majors, Hayden seems at home, relaxed, and happy creating laid back songs that touch upon your heart and soul. I'll give this an A.