INTERVIEW: Audio Learning Center
Vagrant Band Thinks Outside The Box
By: Alex Steininger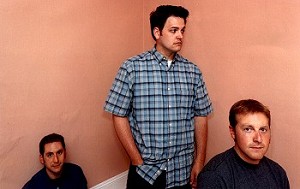 California-based Vagrant Records has turned punk rock into a profitable business, becoming arguably the biggest indie around. But selling hundreds of thousands of records comes at a price. The label has earned a reputation for being a so-called "emo" label. Trying to avoid the downfall of trends, Vagrant has started to diversify by signing artists that one wouldn't, upon listening to their records, even associate with the label. That, however, is all about to change.

Two of the label's latest singings are The Replacements' Paul Westerberg and Portland, Oregon rock trio Audio Learning Center.

Audio Learning Center released its debut full-length on February 26, 2002. Friendships Often Fade Away is a bold, moving collection of poignant characters and their struggles to keep going. From the good time, adolescence-tinged "Favorite" (recalling your favorite band, the one you start a fan club -- or web site -- for and tell all your friends about) to the wonders of modern medicine in "Prescription," the band covers an array of emotions, giving the listener substance over ear candy.

"It's sort of a downer record," says vocalist/bassist Chris Brady. "I've gone through a lot between Pond (his previous band, once signed by Sony), my family, and the music industry."

Explaining the album's title, Brady continues, "I don't know if they were friendships, but there were a lot of people I talked to on a daily basis and when everything fell away they were gone.

"It's weird -- there are people whom I've grown up with whom I was super close with at a certain point in my life and they're in a whole different place in life. I think life really takes a path and people kind of go their own way. And you look at these people and it's a whole different thing. You still like that person, but they're not the same person."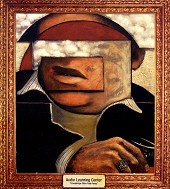 Friendships Often Fade Away has been a long time coming from three of the Northwest's most accomplished musicians. Brady's previous band, Pond, ended in 1997 after their Sony-released masterpiece Rock Collection received little label support. Coming home from the road, the band took some time off before working on demos for their next record.
"We recorded four or five Pond songs," says Brady, "and Rich Egan [owner of Vagrant] was our manager. He sent it out to a couple of big labels that were interested - Time Bomb and some others. And the guy said he could see Pond going one of two directions, and he liked both directions, but the direction we were going in wasn't very commercial."
The band decided on an amicable split. Guitarist/co-vocalist Charlie Campbell decided to give up music, while drummer Dave Treibwasser and Brady started another band with longtime friend Steve Birch, who hadn't been a member of a band since his Sub Pop band Sprinkler called it quits. Treibwasser eventually decided to leave music, choosing the technology industry.
Birch and Brady, in search of a drummer, called upon Paul Johnson, a well-rounded drummer who was perfect for the job. The seeds were planted for what would eventually be called Audio Learning Center.
"This has been a long process," Johnson says on the making of the record.
Recording it in on their home gear, Audio Learning Center put together a four-song demo and sent it to former Pond manager/Vagrant owner Egan, who had told Brady several times that he would love to work with him again.
Egan fell in love with the four songs and tried to convince the band to sign to Vagrant, which initially seemed like something that didn't interest the band.
"I had told Chris many times that there was no way I was going to work with a pop-punk label, because that's not what we're about," Birch says with all honesty.
"But they have bent over backwards in a lot of ways to help us out," he adds.
"They realize they're labeled with the 'emo' label and that is a limiting thing," explains Brady on Vagrant's current pigeonholed title. "You can't live beyond trends, they rise and fall. They've signed Westerberg, and The Anniversary's record is really good. I think a lot of the artists are going to grow out of the box they've been tagged with. There are a lot of great artists on that label who are going to flourish beyond the trend."
While Vagrant is making great strides to avoid being pigeonholed in 2002, their hardcore fan base and record-buying public still seems to be predominately suburban high schoolers that are into the emo and punk rock, a fact the band finds all-too-familiar. But they hope they can overcome that with their powerful record.
"It's good music," Johnson tells me, disowning any and all tags they may or may not receive.
Brady thinks about it and then tells me that he "hope[s] people listen to the record for the music, not because we're a certain type of band or a Vagrant band."
"If that's the only reason they're buying it, they may be disappointed. It isn't in that box," says Birch.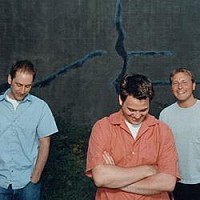 Johnson is a bit more upbeat about the whole thing, saying that the record is "complex, but has enough pop to it."
"I hope some people might buy it thinking it might be in that box and then their life changes because they go 'oh my god' and their love of music grows," ponders Brady.
"I remember living in Alaska," he continues. "There was this one place called the Mark & Pack. They had those black grease pens and wrote the price on everything; it was like a Costco. It was very rustic. But upstairs was this radio shop like Radio Shack, and it had a record collection and Maximum Rock & Roll. They had amazing albums. I bought stuff like The Cramps and The Smiths there, mainly because the names were weird and the artwork was weird, and it blew my mind. I bought this Survival sampler because it came in a racquetball can, and I thought 'anything that comes in a racquetball can must be loony'. It had almost every cool band like The Church and The Smiths. I hope that someone who isn't a fan of music might listen to the record and go, 'oh my god, music'. To me, that is the ultimate."
With a very supportive label and an outstanding debut, Audio Learning Center seems primed for more. Unlike Pond's dealings with Sony, Vagrant is pulling out the red carpet for Audio Learning Center, and will stop at nothing to push them to a wider audience.
"It's like being top priority on a small label versus being the lowest priority at a big label," comments Birch on their dealings with Vagrant.
"I've never been on a label that let music be my only job, so it's a huge deal," continues Birch.
Chris is quick to point out the familiarities to Pond's days with Sub Pop and ALC's Vagrant future. "It's a lot like Sub Pop circa '92 when they were in their heyday. Sub Pop was grunge and Vagrant is emo, and I wasn't doing grunge then and I'm not doing emo now. Plus, they're way more artist-friendly".
Even with a big push from a major player in the industry like Vagrant, Audio Learning Center has no grand illusions of radio stardom and videos all over MTV. They just want to keep on making music for a living and touching people's lives.
"I think most problems in the U.S. boil down to one or two companies owning everything," observes Birch. "It's the same for the radio. A couple people own it and they dictate what gets played. Our album will never get played on any radio around here, maybe [community radio], but how big is that audience? And who is going to play the new Wilco album? It's like a lost Beatles album and could be all over the radio. But because there is no station that isn't owned by a big corporate monster, it will never get heard by anyone on regular radio."
Not content to just release an album and sit on it, while waiting for the album to be released and touring to start, the band has been busy on their next full-length.
"We've already demoed eight or nine songs," Birch tells me, "and even yesterday at the end of rehearsal we came up with something that isn't like anything else. Our next album is going to be a whole different variety of stuff."
Record-buying public aside, Audio Learning Center is as loyal as they are talented, always giving thanks where it is deserved and feeling grateful to all the help Vagrant has provided the band.
"It means a lot to us that Vagrant is taking a chance on us," says Brady. "Besides liking our record, they're taking a chance saying, 'hey, we believe in you guys enough to put it on this label that is our livelihood.' And that means a lot to us."
The band will tour in March with Piebald in support of the album, eventually hooking up with the Vagrant America summer tour, with plans to tour consistently for the next year.