Seaworthy
The Ride (Jetset Records)
By: Alex Steininger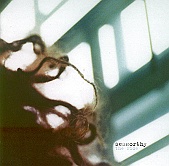 The closest thing to being jazz, without really being jazz, Seaworthy's exotic, slumbering pop sound is smoky and surreal, capturing your spirit with drawn out grooves and warm, melting psychedelic guitars atop light, modest percussion and simmering bass. Intricate and delicate, the pop songs build up from each other, with layers upon layers of lush instrumentation sparkling as the songs express why the whole is better than the sum of its parts.

There isn't just one thing that makes the musical magic. No gripping vocals, no catchy guitar riff, and no lyrics that make you want to block out the rest of the music and just pay attention to the words. The feelings, the atmosphere, and the melodies create a pleasurable sound for you to swim in while you get lost in Seaworthy's world known as The Ride.

This is an exceptionally good time, one that is certainly a ride more than a listen. It will paint pictures in your head so vivid and so real that you won't be able to escape. This is music that lives and breathes. I'll give it an A.