Julia Brown
Jubilant Newborn Alien Haze (Riot Shack Records)
By: Alex Steininger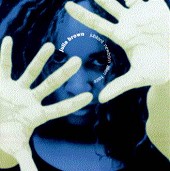 Julia Brown's singer-songwriter style is funky with a slight bohemian feel at times, however it is all pop-rock from there. Her voice soars with beauty, painting a vivid array of colors for every note, while the gentile acoustic guitar helps lead the way for her voice to make some noise.

This is a polished, heartwarming album with plenty of emotions. It is the type of album that could score big points on the Lillith Fair tour, or hit adult contemporary and break its way into the top 40. The songs are big, bold, and memorable. Not too memorable, though, as the lack of obvious hooks prevents the album from achieving its commercial possibilities. But, when has commercial denoted good? This is a solid release from a solid singer-songwriter. I'll give it a B+.