SHOW REVIEW/INTERVIEW: Steve Malkmus & The Jicks
Per-ma-nent-ly Di-ver-si-fied (Matador Records)
By: Mitch Conliffe and Dan Shirley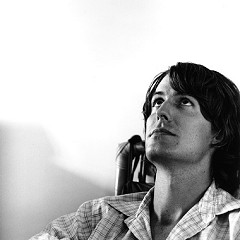 What do you get when you combine over two decades of experience, five happy campers, and more energy than Richard Simmons peaking on a sugar rush? The Jicks.

Since toiling in the trenches for nearly a decade, Stephen Malkmus, former front man of critically acclaimed Pavement, waltzed into Detroit's Saint Andrews Hall on April 5, 2001, determined to break the shackles of previous billings.

Backed by a sea of talent in The Jicks (Bassist Joanna Bolme, Drummer John Moen, Guitarist Mike Clark, Cheerleader/Percussionist Heather Larimer) Malkmus stepped into the spotlight without hesitation.

"We love Detroit," explained Malkmus, "Always upbeat, always rocking."

Kicking off the set with the single Jenny and the Ess-Dog, (a satirical stab at John Mellencamp's Jack and Dianne) Malkmus teased listeners with increasing poignancy.

Tracks such as Pink India and Troubbble were interlaced with simplistic progression yet equally intriguing architecture leaving composers of boon-towns passed rolling in their graves. In amongst a collage of whimsical cuts, was the potent styling of Jo-Jo's Jacket, a somewhat disoriented homage to Yul Brynner.

As Malkmus indulged the crowd with classic covers such as Alien Boy, That's What Mama Said, Fly, and Tale in a Hard Time, it was the often-skipped album cuts that proved to be the highlights of the evening.

The languid blue prints of Church On White and the emotionally apprehensive Trojan Curfew were sure to captivate the senses like a ginger ale rain.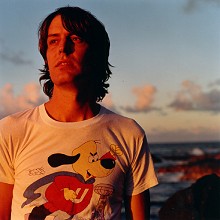 While Malkmus has found virtue behind a veil of irony, his solo material portrays more of a storytelling quality than his previous efforts. The live act did not tell a classic tale, but had a tendency to add the listener to the very climax of the plot.
The energy that embraced the hall was indeed a new experience for Pavement fanatics. In previous exhibitions, you would be hard pressed to find a single head bopping amongst the crowd, but an audience more willing to dance than not?
"It's not just any dancing, it's freaky dancing. For me, the album invites movement of some sort. A leg, arm, hip-- whatever, there is definitely more pep," said bassist Joanna Bolme.
Within the heart of the show, Malkmus played several new tunes which suggest yet another reason for excitement. Rest assured a follow-up album is in the works and may hit stores in as early as 2003.
"We will be recording in the winter. It will probably be 2 years since the last one cause that's how they like to do it."
When asked about the recent demise of Pavement, Malkmus spoke openly of his former mates.
"We just ran out of gas creatively. We couldn't come up with any new stuff that was exciting to us," explained Malkmus. "To put it in frankly, it was simply time to move on.
"You gotto move on in Rock n roll. You don't want to be a nostalgia act... maybe in eight years or something when it should be a nostalgia. But not when you're still young and hungry and got a few more years ahead. I didn't want to waste them.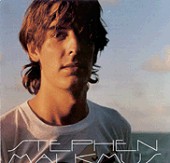 "Besides," explained Malkmus, "It's different than 93. Jo-Jo's Jacket in '93 would have been total carnage."
The Jicks are not Pavement, not by any means. The charisma that once spawned a generation of off-kilter sonics may be sidelined for the moment, but it has been repackaged to excel in ways Pavement could never achieve. Repackaged to cater a wider audience, the coming of a new era, and to include a band that has undoubtedly put the spring back into Malkmus' step.
As Malkmus once put it in ever so fashionable terms, "It's a brand new era and it feels great."