VARIOUS ARTISTS
Tea for 2000 (Beggars Banquet)
By: Alex Steininger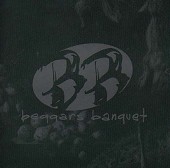 Beggars Banquet's label sampler, Tea for 2000, is a non-stop rockin' good time. Most label samplers are either so similar you think it's one band from start to finish, or so different that you lose interest fast. Tea for 2000 is just the right mix of both, ensuring you'll listen from start to finish.

Six by Seven crank up the volume and let you know the party has started with jagged guitars, burning drums, avalanche bass lines, and steady rock screams. Llama Farmers tone it down a bit for a folksy jam. New Wet Kojak shakes things up with some hip-hop-electronica-spoken word. And Hefner add some quirky rock by way of new wave punk.

But, the party doesn't stop there. The Delgados serve up rough-edged dreamy pop, Gus Gus adds their electronica flavored stamp to everything, and Billie Mahonie delivers some instrumental emo.

A distinctly diverse label with many different styles integrating, Tea for 2000 is an album that music lovers, even if it isn't your 'cup of tea', should explore and examine at least once. I'll give it a B.