The Hungry Mind Review
Redemption (CS Records)
By: Alex Steininger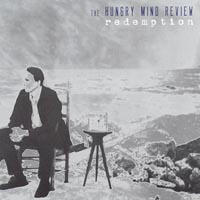 Where tender folk and majestic pop meet is where the Hungry Mind Review begins. Supple folk arrangements and an ear for pop melodies, Hungry Mind Review delivers a warm performance on Redemption.

The title track and "You Never Waved Goodbye" are all bright numbers that shine through dismal days with optimism and light up already good days with bliss and happiness. "Water and Sand" is a bit darker, acknowledging a few clouds even on the best of days. But, even at its darkest, the album still grins with a big ol' smile that is more glee than gloom.

"Mr. Rosewater" sparkles with effervescence; "Running" allows you time to sit back and reminisce; and "All of You" oozes with feeling through the murky melodies and subtle, laid-back approach the supple, primary acoustic number travels.

Here is a pop album that knows how to sound home spun and natural while still preserving the catchy hooks and glorious melodies that make a great pop album. Hungry Mind Review has created a good pop album that should make people take notice; I'll give it a B.