INTERVIEW: The Monkeywrench
Punk-Blues With Substance and Style (Estrus)
By: Alex Steininger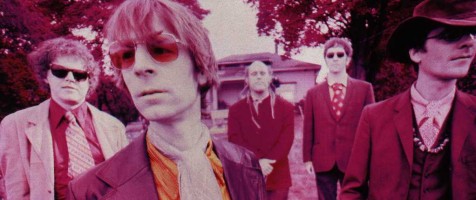 "We had been talking about it all that time, but it was hard to get everyone together, because everyone was touring in different bands and what not," states The Monkeywrench's frontman Mark Arm on why it took the band eight years to release the follow-up to 1991's Clean As A Broke Dick Dog. "Gas Huffer was touring a lot; Tim living in Texas kind of makes things a little bit difficult."

He continues. "Then everything seemed to be slowing down. We came to a point where we stopped touring for the Mudhoney record and some members of Gas Huffer decided they didn't want to tour anymore and just wanted to stay in Seattle or whatever. Tim was coming up... so we said 'yeah, might be time'."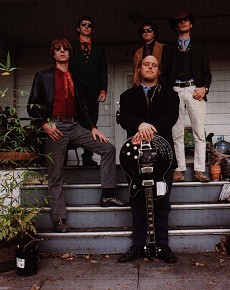 Monkeywrench started out in 1991 when Mark Arm and Steve Turner (both of Mudhoney) met Poison 13's guitar player, Tim Kerr, while on tour. Mark mentioned to Tim that he was a huge Poison 13 fan and Tim pointed out that the band had a bunch of unrecorded songs lying around. The idea was thus born.
Mark recruited The U-Men's Tom Price on guitar. Steve decided to take control of the bass. And Martin Bland, who landed in Seattle from Australia, was added as a second guitarist. Two weeks later, their debut, Clean As A Broke Dick Dog was recorded and everyone went back to their previous projects.
A couple live shows followed in 1992 to support the release of the record on Sub Pop. Regrouping once again, seven years later, to play Garage Shock '99, the band realized the intensity, energy, and fun-factor were all still there, so they decided to hit the studio and record the sophomore full-length.
"We didn't rehearse for Garage Shock," points out Mark. "We just learned like six songs off the first record. We got really fucked up and just hit the stage. It was over in like twelve to fifteen minutes.
"It was a blast, though! It was our forth show ever. We walked away from the show that night and thought to ourselves that we could definitely work on another record."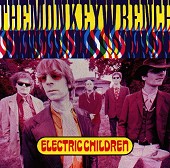 Electric Children (Estrus), the band's sophomore release, continues where Clean As A Broke Dick Dog left off; sizzling blues punk rock sure to make you shake, rattle, and rock out.
"It turned out as good, maybe even better, than I expected," Mark says with a smile.
When the conversation turns to the songwriting process, Mark thinks for a few seconds and then explains: "The four of us who live in Seattle got together and spent some time writing songs. And Tim came up from Texas to produce some bands like Fireball of Freedom, so we got together and worked on material."
With Tim living in Texas, and the other four members living in Seattle, getting together can be quite hard. But, without Tim, as Mark explains, the songs have holes in them. "Tim has a very unique sound. With him not there, we never know how it is going to turn out until he adds his touch."
What can we expect from the future of Monkeywrench?
"It makes sense to tour in support of a record when you can," explains Mark. "We can't really go all out, since it's hard for Tim to get away from his job that he's had for fifteen years for long periods of time. So, we like to schedule things around weekends and stuff."
The band is also scheduled to play Bumbershoot, a Seattle music festival, this fall.