INTERVIEW: King Django
Front man for Skinnerbox and the Stubborn All-Stars
By: Alex Steininger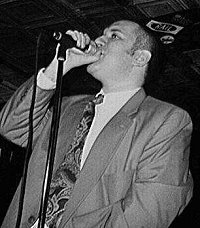 Long a fixture on the New York ska scene, King Django has been kicking out some of the best ska America has ever seen for many years now -- through outlets like the Stubborn All-Stars and Skinnerbox. A true master of ska and reggae, King Django earns his throne in the New York ska community. Now a free agent (label-less), 1999 seems to be a whirlwind year for Django and anything is possible.

Alex: Explain the process that took place to choose the tracks for DEMONSTRATION (review).
Django: The record was made, it wasn't recorded as an album. The tracks on DEMONSTRATION are the ones we recorded over a 16-18 month period. The tracks were recorded for compilations, and a few were demos. "Straight to Hell" was recorded for a Clash compilation that still hasn't been released, and "Happy New Year" was for a Christmas compilation in Japan. DEMONSTRATION was not designed as an album.
Alex: Were there any other tracks that almost made the album, but for some reason or another you didn't go with them?
Django: An instrumental version of "A Fine Romance," but that's it. The album was just all the compilation tracks we'd done and one demo session.
Alex: Are you happy with the way the album turned out?
Django: I like the way it came out. For Skinnerbox, it's the most rock 'n' roll record we've made, and the most traditional album.
Alex: How is it the most traditional album Skinnerbox has done?
Django: It's got more R&B and traditional ska than on past Skinnerbox albums?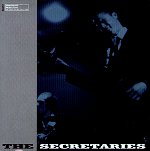 Alex: Does Skinnerbox have any plans to tour in support of DEMONSTRATION?
Django: We're supposed to leave Christmas day for Europe, but it hasn't been released there yet. Also, Mephiskapheles took my bass player and guitarist by lowering them with cash. So there will be a lot of re-grouping when I get back from Europe. Or, I might just quit.
Alex: Quit?
Django: Yeah, I've thought of just quitting and giving up. There are a lot of egos in the band, and I need people to write with. I can't feed them it all. So, who knows.
Alex: Why did Moon end up passing on the next Skinnerbox album? Any ill feelings towards Moon?
Django: There wasn't enough money was their excuse. They signed a deal memo with me for the money, but then they decided they didn't want to spend the money on it. As far as I know, a deal memo is legally binding. I could have been difficult about it, but I decided to just walk away. Regarding any ill feelings...I'm a bit angry at them for it. I mean, if they hadn't jerked me around I could have secured a new deal. But it went down to the wire, and then they dropped it on me. They told me a week before I was to enter the studio that they weren't going to do it.
Alex: Now that Triple Crown has put out DEMONSTRATION, is Skinnerbox an official member of their roster?
Django: I am not signed to any label. Neither Skinnerbox nor the Stubborn All-Stars have a label. I am a free agent.
Alex: Are you actively pursuing a record deal?
Django: Yeah, I'm looking for a new job.
Alex: Between Skinnerbox and the Stubborn All-Stars, is there one band you take more seriously than the other in terms of making a living off of. Or, are they both equal in your eyes?
Django: They both cost me as much as each other. I make my money touring with both bands, and I haven't been touring for the past month. But, I don't pick one over the other. The only difference between the two is that one is a more traditional band [the Stubborn All-Stars], and the other is more experimental.
Alex: What have you been doing for the past month to keep yourself busy?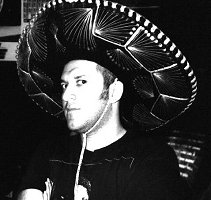 Django: I went down to Florida to visit a friend, and he's into electronica music. We worked on some drum 'n' bass stuff. I'm pretty in to it now that I've worked with him. We cut some great tracks.
Alex: Recently you released a solo album. Want to tell me about that?
Django: One day Fred Feldmann -- who now owns Triple Crown Records, but used to own Another Planet -- asked me about a Stubborn All-Stars Christmas album. I told him I was Jewish, and that was the end of that. Two weeks later he came up to me and said, "I've got it!" I was like, "Got what?" Then he started telling me about his idea for a...a Jewish ska album.
Alex: How long did it take to make?
Django: It took forever. It's half covers and half originals, and I was on tour most of the time. So it was hard to squeeze it in between touring and making the new Stubborn All-Stars record. But I really like it. My mom likes it, too. I made it for my family.
Alex: Does your mom not like some of your other stuff?
Django: Anything that is soft and pretty they like. Like Stubborn All-Stars stuff. They don't care much for the Skinnerbox stuff that is hard. They want me to be Tony Bennett or something.
Alex: Any plans for any other solo releases?
Django: I don't know about anything after Europe. I'm pretty disgusted right now with a lot of the so-called people around me. I need people in it for the music, and not mercenary scumbags. And all that is around me now is mercenary scumbags. So we'll just have to wait and see.
Alex: Where do you see Skinnerbox going musically in the future?
Django: Neither the Stubborn All-Stars nor Skinnerbox has been a real band in a long time -- practicing, hanging out, and writing stuff. The name is nothing more than representing the style. But I don't know if I'll do one or the other in the future. A lot of the material I'm sitting on now is heavily reggae. It is what the new Skinnerbox album was supposed to be. But I don't know. Right now I'm really interested in jungle, trip-hop, drum 'n' bass, and all that stuff. I need to get away from ska and reggae to recharge myself. I would definitely like to record an R&B album.