VARIOUS ARTISTS:
Boston Rock Anthology Volume 20/U.S. Rock Anthology No. 2 (Varulven Records -- P.O. Box 2392/Woburn, Massachusetts 01888)
By: Alex Steininger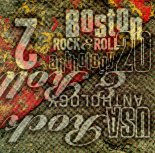 With a goal to document the Boston rock scene, this compilation instead helps show some of the weaker aspects of Boston.

Most of the bands on hear sound outdated. Looking inside the case, the pictures help reflect this notion. But time can never bring down a good song, as this compilation proves. A few bands stick out loud and clear and show why they were good then and still live on today.

Some of these artists include Count Viglione and The Varmints. Count Viglione's "Caught In The Dark" is a pop-rock number that relies heavily on the vocals for its emotional pull. Dark, the vocals seem to carry a lot of sorrow in them, but at the same time seem to convey a dream for a happier life. With a title like "Caught In The Dark," I couldn't have explained the vocals better myself. But they work great with the soft, sulky town of the music. At first look it's a downer, but upon closer inspection the song has a lot more going for it.

The Varmints' "Ain't No Good" is everything this album is supposed to be about. It rocks, sounds as if it were recorded at least fifteen years ago, but yet still holds good today. Straight ahead rock, it's loud and fun, everything rock is about. On the same note, Kenne Highland Clan's "Not Mental Enough" would also be a great rock song if it weren't for the female vocals at the beginning dominating everything.

For a compilation documenting a certain area, with a lot of history to cover, this compilation seems to do a good job. Although a lot of the soft bands seem to blend together, even though they sound nothing alike, it is the good ol' rock bands that turn heads and make this compilation something to take notice of. If only there were more good rock bands on here than six or so, then this would truly be great. I'll give it a B-.