Jim Basnight: From The Moberlys to The Rockinghams -- pop pleasure
By: Alex Steininger



Jim Basnight has earned his pop credentials. Writing, playing, and touring with numerous bands, he has been going at it since the late 70's.

Beginning with the Moberlys, Jim has perfected his skills over the years. The Moberlys' were one of Seattle's pioneering power-pop bands. Known for their garage rock meets pop sound, they quickly rose to the top of the underground scene, and made a big impact on the early days of Seattle.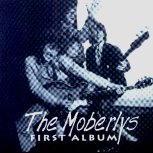 Releasing one full-length and an EP when they were together, in 1980 and 1984, respectively, it wasn't until they had disbanded that their whole collection started to surface. Jim could be found playing solo following The Moberlys, and continuing with the record label he started up to release the Moberlys' EP, he decided to give the label another stab and release the "First Album," a collection of eight tracks from their original album and six previously unreleased tracks.
From there, it was only a matter of time until the Germans went crazy for them, and answering the demand a twenty-three track disc entitled "Sexteen" was released. Currently the most comprehensive Moberlys collection available, it documents their tremendous leap from rough-edged pop to tight power-pop.
Releasing old Moberlys material and playing solo wasn't enough for Jim Basnight. He wanted to assemble a band and continue where he had previously left off, cranking out more power-pop numbers that would leave the listeners numb, at the very list.
Hooking up with long-time friend Jack Hanan, bass player for one of Seattle's early punk bands, The Feelings, they only needed one more player to complete a nice power-pop trio.
Performing and recording with over 30 bands, Criss Crass was well experienced in Seattle's music community. Moving to L.A., Crass quickly found work recording and performing with many artists. He then helped form his own band, The Muffs, a punk rock band that quickly earned a name for themselves with their abrasive melodies and hard-work ethics.
After releasing records on such labels as Sympathy, Sub-pop, and Au Go Go in Australia, they soon signed to Warner/Reprise and released their major label debut. It was around this time, in the fall of 1993, that he soon left the band to go back to Seattle and play with Jim and Jack.
Thus the Rockinghams were born. Tighter than the Moberlys and a little cleaner around the edges, but still as melodic and catchy, The Rockinghams cranked out solid power-pop that was both musically intense and lyrically interesting.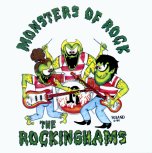 Releasing two cassettes, ROCKINGHAMS ROUGHS and MONSTERS OF ROCK, in 1994 and 1995, the Rockinghams played only a brief stint around Seattle, but once again Jim and company were on the mind of many pop fans throughout the Northwest.
Eventually moving on to yet another project, The Jim Basnight Thing, the past was still burning strong in Jim's mind. Re-releasing five songs on CD, the first CD for the Rockinghams, he was once again sharing his past with his future.
Now we are at the present. Starting off in 1996, The Jim Basnight Thing gave Jim a new outlet for his musical ideas. Instead of playing power-pop, he decided to let his song writing expand, so the new project reflected a softer pop format. Still mighty catchy, and very melodic, instead of relying on the roar of an electric guitar the 12-string acoustic helps led the band along with Jim's voice. Some of his best vocal work to date, he proves he has advanced in all aspects of his writing and creating structure.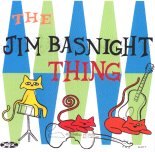 Where his past bands were your standard guitar, bass, and drums set-up, The Jim Basnight Thing expands their sound with the addition of a trumpet and a violin.
Releasing their debut disc in the summer of 1997, on their own Precedent Records, they prove they are a band that fits many molds. The music is soft and romantic enough to sit back and listen with that special one, but at the same time it is also poppy enough to get you singing along and smiling endlessly. It's an album you can listen to when you want to relax, or when you're in a good mood and just want some good tunes to listen too.
Jim Basnight has proven himself over and over again, and with The Jim Basnight Thing's debut disc only a year old, there is no telling what this wonderful pop mind will come up with next.