INTERVIEW: Sir Mix-A-Lot
From Big Butts To Big Johnsons, Sir Mix-A-Lot Is Back (iMUSIC)
By: Alex Steininger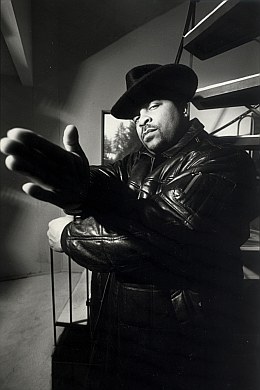 The 1992 album Mack Daddy (American) put Sir Mix-A-Lot on the charts, propelled by the controversial single, Baby Got Back, a song that has made Sir Mix-A-Lot a millionaire and a known commodity in both the world of hip-hop and pop.

Moving beyond the bling-bling standard hip-hop fare (of which he was once king), Sir Mix-A-Lots latest record, Daddys Home, released on Rhythm Cartel, Mixs own label, in conjunction with Artist Direct, finds Mix dabbling in old school styles and beats, while updating his lyrical view for the new millennium.

Daddys Home marks another beginning for Mix-A-Lot, as it is his first post-hit record to be released on an indie. However, as Mix puts it, hes quite happy, if not downright excited about that fact.

I'll make more money selling 100,000 units than most people can selling a million records, he says of his decision to release in conjunction with his own label and Artist Direct. The deal I signed with Artist Direct is a 50/50 deal, all straight up. We make decisions as a team. Marc Geiger is an amazing man. I always dreamt of running a label, and working with him. I now have one and Im getting on-the-job training. I am happy to be off American now. I own one-hundred percent of my masters, and one-hundred percent of my publishing. I own it all."

Some may say that he has to be happy. After failing to follow-up the success of Baby Got Back (even Put Em On the Glass failed to reach as big as Baby Got Back), Mix wasnt left with a lot of options. However, he says it is quite the contrary. He had plenty of options, but it was his disliking of the game that made him take a short spell from hip-hop and call quits with longtime label American Recordings.

The reason for my hiatus and lapse in putting out records, I was burnt out on the business, he confesses. I was tired of all that went into it. I never got dropped, fired, or ran out of a building like many other artists. It was just bullshit. The record wasnt selling, the cats in the office didnt like it, and so I said, bye and walked. I just didnt feel I should keep doing it if Warner wasnt behind my record.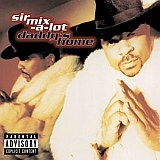 Which brings us to Daddys Home, a record that even retailers passed on at first but soon realized Mix is here to stay.
The stores underestimated the record and now its moving units, especially locally here in Seattle, Mix says joyously. We were whores, we went around to every store, we went everywhere, and did a big blitz. Radio and everything, and it paid off, because the record is selling well. Better than I expected.
"Seattle sold out of my record in just two days," he continues. "Half the people who bought it bought it cause Im the 'Baby Got Back' guy. So, no, I dont regret that song. It bought me my house I am living in now. I use it as a way to reel people in. I reel them in with the hit and then give them the meat."
If the stores werent behind it until they saw the demand, Mix figured the critics would thrash it. But, he was pleasantly surprised on that front as well.
I expected some bashing from the press, that they wouldnt like it. But critics are picking up the new beats and skills and, surprisingly, they like it. It been getting great press, he says with a lot of pride.
So, What got Sir Mix-A-Lot back into the game and excited about creating music again?
"I went on tour in 2000 and people loved it and wanted new material," he informs me. "So I fell back in love with the game and hit the studio. I wanted to get back into it. I still have the business stuff to deal with, though, but Im fine with it. I love being back in the game.
Sir Mix-A-Lot's re-entry into the "game" has brought back a renewed faith in music, one that has, surprisingly, brought him away from hip-hop, even though hip-hop is still the music he chooses to create.
"Most cats that rap, they rap about bling bling, and just keep doing it. And, I mean, I cant knock it, since I was the king of it at one time, but that is why I don't like hip-hop these days . It's all about bling bling and really doesn't have substance," he says with dissappointment.
"I was addicted to the material possessions," he continues. "I loved the big cars, the MTV cribs, and showing it all off. Im over it now, though. Ive learned there is so much more than that to life. The industry is dying and I cant sit around and wait for it to die. I think the current market trend is good, because it puts responsibility back with the artists, puts it back in their hands. No more of Rick Rubin cutting me a $400,000 check just to say home and fuck chicks. Now I gotta get off my ass and work."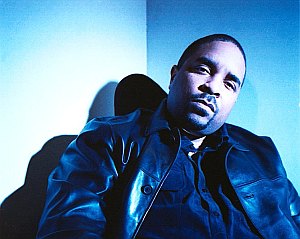 Mix goes on, telling me about how he used to "think get your money and run", before coming to a realization, after being informed he had the #1 record in the country.
"I was at the #1 spot when I realized that there was no zeros, and there were no negative numbers. That the only way for me to go was down," he says with sincerity. "Before that moment I didnt understand people like Pearl Jam complaining of high ticket prices. I used to be in it for me and padding my pockets. But now I realize its all about the fans. Without the fans, I wouldn't be here. That moment changed my entire perception of my career."
Mix now stays after every show to sign autographs, allows the fans to get up on stage and interact with him, and forges his previous ritual of playing a show, taking girls back to his hotel, and calling it a night, making sure that every fan leaves the venue feeling their money was well-spent and that they got interact with Mix as much as they wanted. He also prefers smaller, more intimate venues compared to the larger, more detached venues that keep him separated from his fans.
But, Mix, though a hip-hop musician, still feels there is a lot lacking in hip-hop these days, and despite his efforts to try and change the genre, knows he can't do it alone. That is why in recent years he has gravitated to hard rock more and more, going so far as to call himself a hard rock fan, moreso than he is a hip-hop fan.
"In 1993 I was watching the Grammys. Metallica was performing. Seeing them made me a rock fan and Ive been one ever since," he tells me without hesitation. "Its all about the groove. Its about solid tracks and less bling bling. Rap needs to go there, and I think its going there. Rap is moving away from that now, I think. Little by little."
"I was at a show in Seattle, a Disturbed show. They busted into their Sickness song and the crowd went wild. Then some kid in a wheel chair started to crowd surf. That is real! Thats why I love hard rock so much," he continues. "Its real. Hip-hop isnt like that. Its too beautiful, and just doesnt seem real.
"Thats why I love rock. I still dig hip-hop, I just think it could be better. Eminem is real. He may wear an expensive necklace, but he is real and doesnt rap about his $100,000 necklace like others do. Lil Kim is getting better. She likes to sing about how her necklace costs more the average car, but shes getting better. I mean, come on, dont talk about stuff like that."
We then start to discuss the writing process behind Daddy's Home, and whether or not he had trouble writing a record that wasn't all T&A.
"Every album except this one I have had problems writing," he says after thinking for a bit. "After 'Baby Got Back' was a hit, I was told people didnt want serious stuff from me, that I was the funny guy and they wanted funny songs. But if Eminem can write funny songs and still flow and be serious, why cant I? They wanted songs about big tits and thats not what I wanted to do. And so with Daddy's Home I did what I wanted, mixing the funny with the serious, and hopefully they'll appreciate it. It definitely isn't a bling bling record."
While moving away from hip-hop, and trying to find himself prior to the release of Daddy's Home, Sir Mix-A-Lot started a band with the three members of Presidents of the United States of America, another Seattle-based outfit. The band was Subset, and they played a handful of shows, but never released a CD. However, Sir Mix-A-Lot does admit to the fact a record was recorded and says someday he just may release it.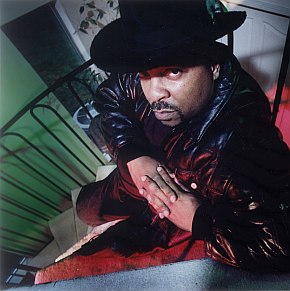 "Everyone had a different idea in the band," Sir Mix-A-Lot says of Subset's demise. "The Presidents didnt want to stray from what they were known for. Im into harder stuff and electronica. I wanted to take Subset in that direction, and they wanted to stay true to what theyre all about. They didnt want to change. It comes back to keeping it real. So, the band broke up."
"I wanted to get into more hardcore, more electronics, and have Jason Finn play to a drum machine," he elaborates. "I love Nine Inch Nails and wanted to progress our sound. Jason [Finn, drums] and Dave [Dederer, bass] werent into it. Chris [Ballew, guitar] was. Jason and Dave were afraid writers would hate them if they changed, so they didnt change. But, if you stay the same, critics will diss you for sounding like you did five years ago. They were afraid critics would diss them if they changed from what they were known for, so they decided against it."
He pauses and we talk for a bit. He then responds to my question as to whether or not the Subset record will ever see the light of day: "I may offer Subset a deal. Id gladly put out the record. Ive thought about it. If [Daddy's Home] does well, Ill definitely offer to put out the record. But, no way were getting back together. Those guys walked away for good and wont even record for money."
We then talk for a bit more and then Mix-A-Lot leaves me with one final thought as to the future of Sir Mix-A-Lot.
"This may be my last record, I dont know. I havent made up my mind. I dont want to make records people dont want to hear."
However, as long as the press and consumers show appreciation for Daddy's Home, we'll be rewarded with another record. Let's hope so.