Tony C. and the Truth
Demonophonic Blues (self-released)
By: Christopher Margolin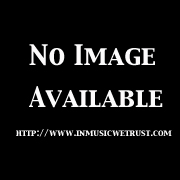 Here we have the perfect example of a concoction that should never have been mixed. Whoever thought it was funny to put Johnny Cash and Everlast into the same cauldron should rethink the arrangement on their spice rack.

I really tried with this CD. I put it in my car, and then on my home stereo. I took it to a friend's house, and even listened to it while my students were hard at work in the classroom. For as much as I tried, I could not figure out what I was missing.

Don't get me wrong; Tony C. has one of the greatest baritone voices I've ever heard - but only when he is rapping, or talking quietly. The moment he opens his mouth to sing, even the producer knew to shove it further into the background, deep behind the ZZ Top guitar riffs and Sugar Ray drum lines.

There are a few people out there who can handle this style of music: Buck 65 does it wonderfully; Lyrics Born has such grace and subtlety. The CD is so front-loaded. The first three songs make a lot of sense - musically at least. The lyrics may be hurting, but the music and vocals are there. The first three songs make you want to listen, but by the time you get through the fourth you're wondering what happened. On a happy note, the DJ in the background reminds me a lot of that guy from Limp Bizkit - maybe he found a new career. The only highlight track worth pointing out is track three, "Little Bit More."

The vocals are standout here, and it's got a damn catchy hook. Lava must have needed a write off when they released this album.