Ginny Owens
Long Way Home (Rocketown Records)
By: Mark Fisher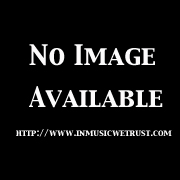 With numerous Dove nominations, mainstream media attention, and a whole lot of albums sold it?s safe to say that Ginny Owens is an artist worth looking into. Over the years many of her singer/songwriter sensibilities have given way to a blend of pop and R&B/Soul but on Long Way Home, Ginny?s latest effort , she offers a bit more of a pop sound, leaning away from her R&B/Soul side , yet still keeping the focus squarely on her intimately written lyrics.

The album opens with an edgier number than I expected, considering the smoother sound that dominated Beautiful. Both of the album?s opening tracks ("Waiting for Tomorrow" and "Fellow Traveler") hearken back to the sound of the Something More album, both lyrically and musically. They share the same upbeat guitar driven pop sound, and "Waiting for Tomorrow" also boasts heavy use of electronics.

There are a lot more moments on Long Way Home that will appeal to fans of singer/songwriter as well. "Wonderful Wonder" is one of the best examples, quickly setting a worshipful tone yet maintaining it in an intimate way (as opposed to the corporate style that generally comes to mind when using the term "worship" as related to music). The modern singer/songwriter style of "Let the Silence Speak" follows. It?s back and forth, up and down, feel reminds me a lot of Anna Nalick.

The middle of the road singer/songwriter style that dominates the middle of the album is broken up by the bluesy "Tyranny, "which is the track that most resembles Ginny?s last effort. From there the album goes out on a high note with a couple of edgier pop songs and the acoustic piano based "Live Once," closing the album a very ethereal way that actually (gasp!) reminds me of something The Choir might have done. I like it!

In all honesty, I think that this album is a much stronger effort than the Beautiful album. It gels well with Ginny?s first two albums, making Beautiful the odd man out. Ginny?s voice does really well with the strong pop sound and this album definitely plays to her strengths. While there are some moments here that had a hard time keeping my attention, for the most part this is Ginny?s best album to date. If you have never heard her music, this is a good place to start. If you are a longtime fan Long Way Home does not disappoint.