INTERVIEW: Blues Explosion
They dropped Jon Spencer from their name, and left Matador... what is the Blues Explosion up to now? (Sanctuary Records Group)
By: Alex Steininger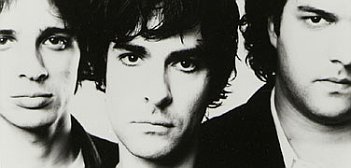 Influential and genre-leading, blues-garage-rock front man Jon Spencer's band, Blues Explosion, have dropped the Jon Spencer title from their name and left their label of many years, Matador, and found a new home with Sanctuary Records Group, who released the band's latest, Damage.

"It's always been a band, never been a solo project," says Spencer of the idea to drop Jon Spencer from the band's title. "The name change honors a band that allows the three of us to make music for awhile.

"It was my decision, and I wanted to do it," continues Spencer. "It may not have been the best thing to do. But we've never done the best thing to do. Some times we shoot ourselves in the foot. The Blues Explosion is a kind of punk rock band. We do what we want."

And do what they want they have.

Despite promoters who refuse to acknowledge the name change, still putting "Jon Spencer's Blues Explosion" in their ads to support the shows, in fear of causing confusion with concertgoers. And record stores that still file the record under the old moniker. Blues Explosion continue on with their new name - and same sound.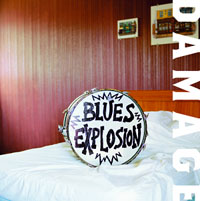 Damage, recorded with five different producers, and including special guests Martina Topley Bird, James Chance, and Public Enemy mastermind Chuck D., finds the band once again delivering a spellbinding, magnetic collection of adventurous, charged, wildly energetic rockers soaked in blues momentum.
"When we work with people, we like to collaborate, so we didn't force songs down their throats. We let them pick from a few to see which ones they wanted to work with," says Spencer, of allowing the producers to choose which songs, out of a collection of fifty-four songs, they felt most comfortable working with the band on.
"They were people we admired and wanted to work with," says of using all five producers. "We were looking for people to help us get these ideas across, and we had a list of people we wanted to work with, so we figured we'd work with all of them instead of just choosing one to do the whole record."
The list includes Steve Jordan, who produced the last Blues Explosion record, Plastic Fang, DJ Shadow, David Holmes, Dan The Automator, and Alan Moulder, the latter best known for his work with My Bloody Valentine, Jesus and Mary Chain, and Nine Inch Nails.
With the help of the producers, the band whittled down the fifty-four songs they had and recorded eighteen songs, from there choosing the fourteen that made the record.
When asked if the sessions went as expected, Spencer told me, "You can't predict how a recording session will go. There are always surprises."
And, sure enough, with Damage there was plenty of surprises, as Spencer reluctantly shares with me.
"'Rattling', that was a great experience. Also, David Holmes, what he did with 'Spoiled'. That was a surprise," Spencer tells me. "'Spoiled' may be my favorite song on the record. It and 'Damage' changed a lot from our demos and how we originally envisioned the songs, but turned out great."
Happy with the record, and eager to share it to audiences everywhere, the band will be touring throughout the year to promote Damage.