SHOW REVIEW: Heart w/ Lisa Loeb
The Greek Theater - August 1, 2004 (Los Angeles)
By: Michelle Boyer



Gay, gay, lesbian, straight, gay, lesbian. That's an exact account of the row of couples in front of me. Which could only mean one thing: a stellar girl power show was about to rock the stage. I think Heart and Lisa Loeb qualify.

Although a strange opening act for such a hard rocking band, the acoustic O.I. (original indie) pop queen sang the shit out of her cookie cutter power ballads. She wore a white baby doll dress that made me wish I were a lesbian.

The first time I saw Lisa Loeb play, I was 13 years old. She played the whole Tails record and I sang my heart out to every song. Two or three albums later, her set featured only three of those songs -- and well, she still sounds the same -- but I like the old stuff. Isn't it always that way?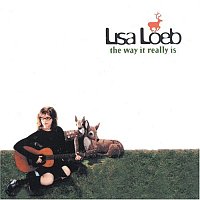 I expected Heart to pump out the old jams in a "we're-fucking-broke-please-buy-our-merch" show. Totally wrong. The new album is called Jupiter's Darling, the band's first studio album in a decade. Aside from trying to promote their new album, Heart was also encouraging people to register to vote. "You can't bitch unless you vote." Said guitarist Nancy Wilson.
In transition to the new stuff, Nancy prefaces the audience, "In continuation of the hootenanny--" and kicks off "Things," a twangy ho down of a song, that makes me wonder where they dug out their country side, considering they're from Seattle.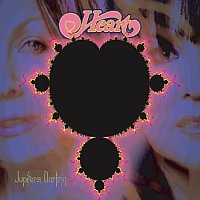 The Jupiter's Darling single is a dark hard rocking song called, "The Oldest Song in the World." The set list included two more new songs, "Lost Angel" and "Vainglorious." All varying in style, none grabbing my heart the way their third number "Straight on" did. That song rocked my socks -- had me kicked out of the aisle by the hater minimum wage earning ticket checkers.
"I'm just feeling the music." I said.
"We have to keep the aisle clear, ma'am."
They followed the new songs with an oldie but goodie, "These Dreams" off of 1985's eponymous album. I never realized that Nancy sang this one. Ann is such a front woman that you forget that Nancy is every bit the rock star. She puts her soul into the guitar, twirling and shaking her mane of hair all over the place.
They did a slow acoustic version of "Alone" which deeply disappointed me because it's my favorite song and I was ready to lesion my vocal chords in imitation.
The only difference between Nancy and Ann's voice is that while Nancy's is beautifully tuned, her voice has an airy quality when she hits high notes, like on "Dog and Butterfly," and she has to break her voice on "These Dreams" to give it soul. Ann has so much power, her high soaring wail over power chords sends chills down your spine.
With the exception of Ann and Nancy Wilson, the other band members have gone through the proverbial revolving door through Heart's 25 years of existence. Tonight's band included Greg Bartock on guitars, Mike Inez on bass, Ben Smith on drums, and Debbie Cher on keyboards.
When they closed with "Crazy on you," I had to set my pen down. This was the time to rock. My mom leaned over and yelled, "I used to blast this song in 1976!" and then turned on her "dancing fool" mode. All around me people of all ages and orientations came alive - the mark of a classic.
Will their comeback album be in fact a comeback? I almost don't want it to be. I want them to stay the greatest female fronted rock band of the late 70's and 80's. That era has since passed, and it's time to bow out.
After the mayhem brought on by "Crazy on you," there was no way this militant crowd was going to go home. We cheered and clapped and finally they came back out. Ann grabbed the mic and said, "Who's got the WHOOO! Tonight?" The crowd replied with "WHOOOOOOOO!"
Then they brought on Alice in Chains' Jerry Cantrell for a crowd pleasing "Barracuda." This has always been my favorite Ann song because it's this song that all her vocal power really comes out. The difficulty of this song astounds me.
Heart tried to retreat after just one number, but after a few more minutes of WHOOs, they came back out to perform two Led Zeppelin covers, "Black Dog" and "Misty Mountain Hop." Which was great, and it makes sense - considering what a tremendous inspiration Led Zeppelin is to Heart's sound - but I wanted to hear the 80's hits "Never" or "What about Love." I learned from a girl in the bathroom who had seen Heart three times before, "They never play their 80's stuff." "Really?" I said, "They never play 'Never'? How ironic." That night was mostly songs from the 70's and the new album. "These Dreams" and "Alone" were the only representations of the 80's stuff. Coincidentally, Heart's only #1 singles.
What a night. I sang, I danced; I drank $11. Heinekens and scribbled like a maniac. But I won't be buying the new album. I'll be blasting the greatest hits and destroying my vocal chords in imitation.