INTERVIEW: Wheat
Indie rock/pop outfit Wheat discusses new record, touring, record deals, and more (Wheat's website)
By: Alex Steininger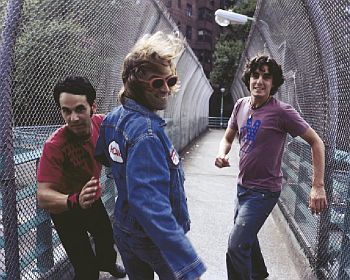 Prior to making their major label debut, Per Second, Per Second, Per Second... Every Second, the band had recorded an album's worth of material and turned it over to Nude Records in the UK. However, Nude soon thereafter went under and held the record in limbo. It was during this time the band questioned themselves, and their motives, before deciding they shouldn't let that stop them, as they had been through it before with their U.S. label, Sugar Free Records.

"There were times when we thought we would give it up," says principal songwriter and co-founder of the band, Scott Levesque. "Eight years is a long time for a relationship and we'd been together for eight years. Moral was definitely low at points, but we persisted and decided to go on. And I'm glad we did."

So, what did the band do in the four years between recording a record, seeing Nude go under, and the release of Per Second, Per Second, Per Second... Every Second? I ask Levesque, and he quickly comes up with an answer.

"We worked on a new record and lived," he says. "Living is a big part of making records and writing songs."

The Nude Records version of Per Second... and the version that was released four years a later have a few of the same songs, but beyond that, are completely different records, something Levesque said was a natural progression.

"Four years is a long time. Over time, things change. The record we wanted to release changed, the songs changed. We didn't feel like releasing that record...", he pauses, before continuing. "Don't get me wrong, if someone wanted to put out the original version, we would have gladly done it. But we couldn't find someone to put it out, so we went in and made a new record, and Sony picked it up. It's not the same record, though. Some stuff we moved, and some we re-recorded. Some we just re-mixed.".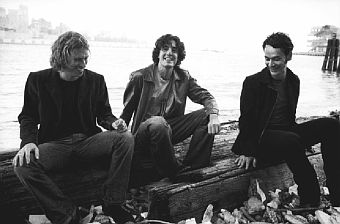 After all their label woes, four years, and questions as to who would put out the record, their manager, Scott Booker at Hellfire Management (manager of the Flaming Lips), found interest at Sony, and the band soon inked a deal.
"It's give and take for everything. We've been able to utilize Sony pretty well," Levesque says of his dealings with Sony. "They can do some things others can't. And we've utilized them to our advantage."
Sony has helped the band tour more frequently, something they haven't done in the states for previous records. Another thing they've done to support Per Second... is support slots, something the band hasn't done previously, but has found themselves doing a lot for the latest record.
However, as Levesque told me, it is all give and take, and Wheat has found themselves giving up a few small things they wanted, but couldn't get Sony to agree to.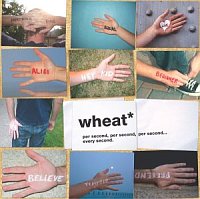 "The cover, we had our own cover design, we've always designed our own cover. I feel like it was a bait and switch that happened here," he further comments on his dealings with Sony. "I feel we got sharked. It was trickery. It's my favorite record musically, but my least favorite artwork wise. If I have any regrets or anything I would change about this record, it would be the artwork."
He doesn't hold it against Sony though, citing Sony as a great label with a lot of good input.
"I think it's a great thing I'm in a band and have a label involved, because input is great. I think I'm good, but if I made Wheat records the way I originally envision them, they would be very different. Things are best with collaboration. I think it's a good thing having people involved," he concludes on his dealings with Sony.
Last spring the band wrapped up a tour supporting Starlight Mints, a band that shares their management. The band hopes to hit the road again soon and continue touring in support of Per Second, Per Second, Per Second... Every Second (Aware/Sony).