Wowie! Bowie! Shett! Jett!
By: ChicaLishis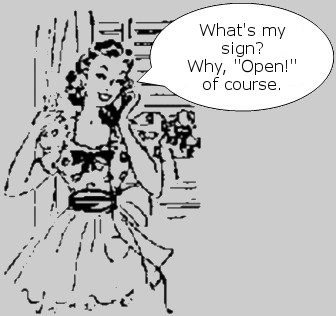 Cuckoo everyone!!! Did you miss me? I've been off traveling here and there, mostly from the bathroom to the bedroom, to the liquor cabinet and then back to bed, but I'm billing it as my World Tour! The merch will be available next month. In the meantime, I did shake off my winter stupor long enough to pick out my prettiest potato sack and haul my bedsore-ridden ass to some shows. The story goes a little something like this...

Friends, lovers, Mom, the worst thing you can do in life is throw a bad party. Oh sure, there's a few other sins that come close to topping the list; making a weak cup of coffee, wearing curlers and flip flops to the grocery store, genocide -- that's always frowned upon -- but nothing really bites quite as craptacular as hosting a truly horrific shin-dig. You know the kind, the string bean casserole is overdone, the linens don't' match the china, the coke dealer didn't show and you're low on blow. It's a humiliating experience, and can ruin a chica's social standing in no time flat. Well, my pal, Mr. David Bowie, had no such difficulties when he threw the throw-down of the year last Tuesday night, here in little old Portland, Oregon. David invited me, and 5,000 of my closest friends, to celebrate with him an unparalleled career in rock. (Well, I'm sure someone has paralleled it, I just don't get to use the word "unparalleled" a whole bunch, or "paralleled" for that matter, so I thought I'd toss it in here. Come to think of it, I never get to use the word unbrellelled period. And it's such a nice word, even if it means nothing. Not "nothing," but "nothing." Fuck. Where was I?)

I've gone to see Bowie three times now, although, he ain't come to see me even once, despite repeated invitations, sealed with kisses AND perfume AND my own blood. I've seen the glitzy shows, with the pomp and circumstance, lights, camera, action, and all the carryings' on, and I've left happilapilly (another nice word) satiated. But this was Bowie stripped down (if only he had stripped down); in control, comfortable, sexy, ever charming, prowling the stage cool and luscious, bizungle, baby!

The set opened with... um... something... I wrote it down here somewhere... hang on, I'll look it up on the internet... aw shit! To access the set-lists on Bowie's website, you gotta fucking pay to be a member. That blows. Anyway, I think it was "Rebel Rebel," but I canna remember it now. I do remember 4,996 of us jumping out of our seats as the first chord blew out of the speakers. (My dates didn't make it to their feetses; sadly, they were still stunned from the opening band's onslaught of bone-chilling cheeriness -- Polyphonic Spree -- and hadn't yet regained their motor skills.) David and Company blew through old favorites for the first part of the set, then settled into the new songs, allowing the unfamiliar material to tumble up/tumble down around us. And what a company! Earl Slick shizzled! Sheriously! He plays guitar like I play my shower massager during dating dry-spells, fast, furious, and oh so gratifying. In all actuality, I know shit about guitar playing, but it sounded amazing to me and he looked fantastic doing it. And bass player, Gail Ann Dorsey, took Freddie Mercury's place on "Under Pressure" with a voice of compassion that must have made the angels weep.

Highlights: "I'm Afraid of Americans." For a song that was only so-so recorded, it's a straight-up intense encounter live. Lowlight: They didn't play "Young Americans." Best song ever.

For the finale, 20-foot high letters on the back of the stage, flashing in strobe, "Bowie -- Bowie -- Bowie." I bowed down. Or was it fell down? They kept the beer gardens open pretty late. Either way, congratulations David, I love you more than ever.

And now, an excited whisper about Jett. Psssssstt -- they're gonna be huge rock stars. If you don't catch 'em now, you'll have to do it next tour around, when they, and you, will be too big for y'alls britches. I caught them on the Aussie Invasion tour, and while I didn't secure the personal invasion I was hoping for, I was nevertheless stunned into abject worship. Yeah, every fucking song of theirs is derivative of someone else's, but when you do it with that much shake and shine, well... rock on little brothers. Rock on.

One more item, Electric Six is out and about again. If they come to your town, or a town within 800 miles of you, go. Trust me on this. Go.

Shine on you crazy diamonds!
Cat got your tongue? Goodness! Keep it out of the poor pussy then! But you can still type at me here [email protected]