INTERVIEW: The G-Man
L.A.'s most innovative songwriter, producer, and studio artist
By: Courtney Davis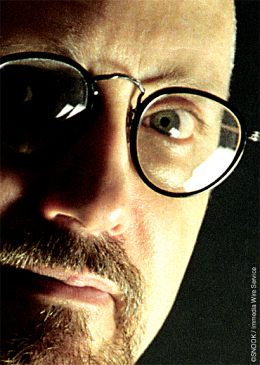 Inventing his own genre of music, creating radio commercials, and writing about the music industry for MusicDish.com and the Immedia Wire Service keeps The G-Man pretty busy. Scott G., The G-Man, was a music critic from 1991-2002 but was inspired by the indie scene in Los Angeles to create his own music. His work is a fusion of today's electronic dance rhythms and the new wave melodies of 80s pop. His albums feature pop and techno, are released by Delvian Records, and distributed via AEC, Galaxy, Goldenrod, and iTunes. The G-Man writes songs and commercial music from his Southern California studio. CDs by The G-Man are available at: Delvian Records.

DAVIS: You are signed to Delvian Records, the first indie label to get its artists on iTunes. How did you meet them?

G-MAN: Delvian's parent company, The Gate Media Group, was a major participant in the Indie Sessions event sponsored by Inside Connection magazine. I met them at the Los Angeles Indie Sessions and was very interested in their mastering, duplication, and artist promotion abilities. They came highly recommended, and they have one of their artists, Mortal Loom, on the CMJ college radio charts, which was very impressive, so I went over and introduced myself.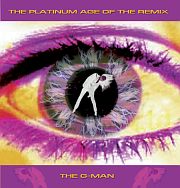 DAVIS: Delvian just released your third album, THE PLATINUM AGE OF THE REMIX. How did this album come about?
G-MAN: There were dozens of people remixing my songs all over the world, and these are the twelve that grooved the most, charted the highest, and get people to dance the hardest.
DAVIS: Before this, they released your second album, ELECTRO BOP, and re-released your first album, GRIN GROOVE, at the same time. What brought about that decision?
G-MAN: I sent ELECTRO BOP to them to talk about mastering, and a lot of positive discussions took place, culminating in an offer. GRIN GROOVE was getting a lot of Internet radio play, winning awards, getting good press, and so on, so it made sense to put it out at the same time. Most importantly, Delvian/Gate releases are distributed via AEC, Galaxy, and Goldenrod, which means Tower Records and FYE stores, and having two albums is always better for an indie artist. Delvian also gets their artists into Border's, Barnes & Noble, and on and on, so it's an exciting opportunity for me.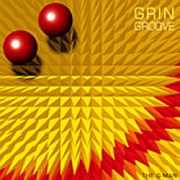 DAVIS: The music on GRIN GROOVE is described as "beginning with beats, adding a melody, and then culminating with sly, sardonic commentary". You say the idea is "to make you grin while you dance." You actually invented this new genre of music?
G-MAN: Yes, and the musical influences are simple: Frank Zappa, Mike Oldfield's "Tubular Bells," and Ken Nordine's "Word Jazz" albums. But even back in high school, I would do "commentary" to music. I had a girlfriend who loved musicals, and I hated more than 80 percent of them, so I would invent insulting stories and lyrics that I would insert whenever the showtune singers paused for a breath. I also really enjoyed the dichotomy that occurs when the music is leading you toward one emotion and the commentary is leading you in a different direction.
DAVIS: How does ELECTRO BOP differ from your first album?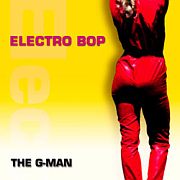 G-MAN: The songs on ELECTRO BOP have more intricate bass lines, much hotter drums and percussion, and more moody-groovy melodies. Also, these new songs are tighter - ELECTRO BOP has 4 more songs than GRIN GROOVE, but both albums are about 55 minutes long.
DAVIS: How did you get started with music?
G-MAN: When I was working on my plays, "Secret Sex", "Partial Eclipse", and "White Hot Light" I wanted certain types of music played during the productions. I just couldn't find what I heard in my head. Finally, I decided to do something about it, so I picked up a guitar on New Year's Eve, 1997, and started to teach myself. I also had lessons from Nancy Luca, help from Carl Verheyen and Michael Campagna, and tremendous encouragement from both Jenna Leigh (of Circle of Songs) and Christine Thorne.
DAVIS: You not only create new genres of music, you also create radio commercials. How does that work?
G-MAN: I like writing dialogue. I have had a novel published and plays and screenplays produced, so radio spots are a natural extension of that. Plus, I am able to write and perform the music in the commercials, which is always an interesting challenge because it has to work in 30 or 60 seconds. Clients and advertising agencies hire me to write and produce spots all over the U.S.
DAVIS: Tell us about your work for the Hospice of Pasadena.
G-MAN: I've written on many healthcare projects in the past; both as an advertising copywriter, and as an editorial writer. I was lucky to be given the opportunity by J. Dunn Marketing/Project Management to contribute to their efforts on behalf of the Hospice of Pasadena, and I found it to be a fascinating assignment. The goal in this type of work is to allow your own emotions to react to the facts, then step back and calmly figure out how to use those emotions to motivate and inform others. I like to think my writing is clear and persuasive when I work in the corporate world, and by taking on freelance jobs like this, I get to learn about many areas of the business community that would otherwise be unknown to me.
DAVIS: What are your thoughts about music criticism?
G-MAN: I was a music critic who NEVER made notes while someone was performing. I just let the music hit me. If I still liked it the next day, I wrote about how it affected my head, heart or hips. If I didn't care for it, I wrote nothing. This was so logical and so ideal that naturally I was despised by many other critics.
DAVIS: If you could have your way, what would you change about the music scene?
G-MAN: I would make it illegal to open a club until an acoustic designer approved the sound system.
DAVIS: What do you LIKE about the music scene today?
G-MAN: I love the fact that I can write and record a song todayand have it in the hands of musicians, DJs, remixers, and listeners virtually instantly via the Web.
DAVIS: What are you working on next?
G-MAN: I have composed 8 love songs for an album that will feature other people's voices. And I have composed and recorded all the songs for the next The G-Man album, tentatively called -- well, I don't want to give it away. I have an administration deal with Janssongs, Inc. to license my music around the world. Finally, I am working on a song to go on a fundraising album for the Hospice of Pasadena, especially for their I Count Too! program which helps children and teens.
DAVIS: Okay, everybody. Check out a tune from The G-Man on iTunes. Move away from everything breakable first. You're gonna need a lot of room to shake that booty.
G-MAN: Thanks!