INTERVIEW: The Lone Pigeon
Ex. Beta Band Founding Member, Now The Lone Pigeon
By: Alex Steininger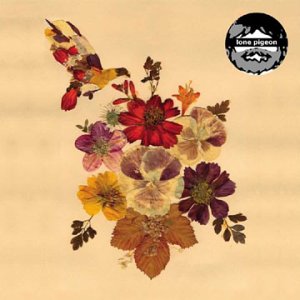 Gordon Anderson is the co-founding member of the Pigeons, which later became the Beta Band, a British outfit that has gone on to achieve critics' darling status across the world. Due to a mental illness, he left the Beta Band. But he didn't leave music behind in the process.

After spending time in a mental institution (he credits God for his salvation), Anderson established his solo outfit, The Lone Pigeon, which consists of primarily home-recorded material spanning his 4- and 8-track bedroom gems.

He released two records on his brother's Fence Records, Moses and 28 Secret Tracks. The London-based Bad Jazz Records soon caught on to The Lone Pigeon and released the Touched By Tomoko EP before Domino Records stepped in and released Concubine Rice worldwide in the summer of 2002.

Concubine Rice, which has gone on to sell over 10,000 units in the U.S., helped Anderson reach a much larger audience and has earned him the chance to enter a proper studio to record "a real album."

A mad genius in every sense of the word, Anderson's songwriting abilities are that of legend - he's reportedly bragged of having written upward to 200 songs in one month.

"That's an exaggeration. It was only 147," Anderson rebuts. "But they were all finished 8- tracks. I was stuck out in a cottage on my own and all I had was the music to keep me going. I have fasted for a month and then not eaten or drank water for 15 days after that, but not at this time. It's pretty easy doing 150 songs, that's only, what, 4 or 5 a day?"

When asked about Concubine Rice and what made it different from other albums, Anderson is quick to reply, preferring to say a lot with a little.

"They were slightly less lo-fi on Concubine Rice," Anderson informs me. "Domino Records wanted to put it out worldwide, so out it went, but I haven't yet put out a proper album. The next one hopefully will be good and proper mate."

That kind of attitude, downplaying Concubine Rice, proclaiming it to not be a "proper" album, seems par for the course for Anderson, a perfectionist who doesn't get happy or excited over his own material.

"I don't really go in for pride much," he tells me. "The highlight [of Concubine Rice] is that I now get the chance to work on a bigger scale. The cover I still like though, and that little bit roughly in the middle that goes 'no one feeds the pussycat, pussycats never get fed...,' that no one's ears can ever hear to find it. Arf! Arf!"

When asked if there is anything he's content with on the album, he comes up with a few things, which seems hard for him.

"Little bits here and there, but I've got a long way to go before I get even to my own standard; I'll test myself on this next album to see if I can actually come up with something I really appreciate. It'll be good fun if it works out."

Whereas previous Lone Pigeon albums were all CD-Rs, cassettes, and home made releases, Concubine Rice was a leap for Anderson, with money and a big label backing it for starters. With Concubine Rice only out for half a year so far, Anderson is already looking forward to the next record.

"[On the next album I'll be] recording with Joe Robinson producing," Anderson proudly states. "He did the production for Bewilderbeast by Badly Drawn Boy. I'm finally going into a proper studio."

When asked if he'd ever go back and follow-up a proper studio album with more closet recordings, Anderson entertains the idea.

"Well let's see. I've got 200 tapes of 4 track analog, 40-odd tapes on 8 track analog, 40 mini-discs full of 8 track digital, 16 track digital and 4 track digital. So maybe only a couple of thousand decent bits... I've got some classic songs there on these old tapes, but they're all sitting in a suitcase. I need someone to help me put them on CD then I could easily put them out. Maybe one day someone will offer his or her 4-track production services, eh? I'm just too busy to look back."

He thinks about it some more and tells me, "I don't really listen to that old stuff. I've got so much to get on with, it's never ending, like a cornetto for a pile of little hairy ants is."

"I hope you'll like the next album though," he tells me. "It's called...", and then he trails off, ending the interview on a suspenseful note, and making me, as well as many other fans, sit and wait patiently for his next offering.