INTERVIEW: Brendan Benson
Lapalco - Five Years in the Making (Star Time)
By: Alex Steininger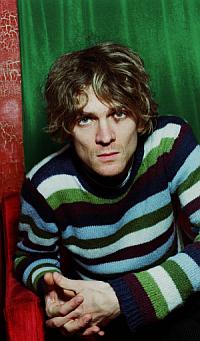 Lapalco, Brendan Benson's sophomore full-length, took over five years to make. With the release of his 1996 debut, One Mississippi, Benson was promised the world by his label, Virgin Records. Consisting of Benson's work with Jellyfish's Jason Falkner and a lavish recording session with Ethan Johns (known these days for his work with Ryan Adams), One Mississippi received massive critical praise. But when he was told to stop touring behind it, Benson knew the record was done.

Not fazed, he wanted to put the experience behind him and start working on his next record. Entering the studio to record tracks for what would eventually become Lapalco, Benson turned the songs over to Virgin who, upon hearing them, decided to let Benson go with the excuse that the new tracks weren't commercial enough.

Enter self-doubt, depression and confusion. Wondering if he should continue writing songs or give it up, Benson decided to move back to Detroit (from Oakland) for inspiration.

Then one night, nearly five years after being dropped from Virgin, things started to fall into place. Itching to put out a record, Benson approached Star Time recording artists' the French Kicks at a show, inquiring about their label. "I thought they were great so--I asked them what they thought of their label and how things were working out and they told me the label was one guy, Isaac [Green], but that he was a hard worker and a really great guy."

Benson decided to send Isaac a copy of the record he had culled from various recording sessions. "I didn't include any of my contact info," he laughs. "There was a return address on the envelope, but inside I didn't leave a phone number or address or anything. I figured if he wanted to contact me, he'd write me. It was sort of a protection thing. If he didn't write back it would be because he didn't have the info, not because he didn't like the album. He had the record for a few months and I never heard from him, so I assumed he didn't like it. But he tracked my number down and called me and said he loved it and wanted to put it out."

Around the same time, another label, based out of Los Angeles, approached Benson regarding the release of his next record. Benson wondered if he should take the route of a label that could pay him a huge advance (something Star Time couldn't) as well as lots of other monetary benefits. Or he could go with Star Time and work with a label that truly loved his record.

In the end, Benson says, it came down to friendship and appreciation of the music, not the money.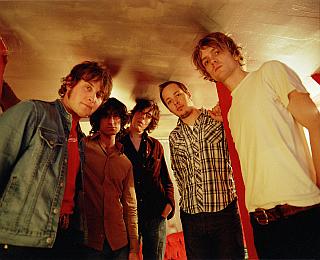 "It was between [Isaac] and a guy in L.A. who had a lot of money. I was really broke and thinking about taking the money because I needed it, and Isaac couldn't offer me any money. But I went through it with Virgin and didn't want to go through it again just for the money, and Isaac was a big fan of the record."
Benson admits his daily conversations with Isaac made him feel that, in his gut, he was making the right choice. "I talked to Isaac every day. We just talked and built up a friendship, whereas I only talked to the guy from L.A. every once in a while and each time it was about money and how he was going to make me a star.
"Finally I agreed to do it with Isaac, so he flew out to Detroit so I could sign the contract. When he flew into Detroit I told him I would pick him up at the airport. I asked him how I would know it was him and he said he was a cross between a young Elvis and Harvey Keitel. And he doesn't look like either of those."
Lapalco now had a home. Compiled of recordings Benson did at his home studio in the five years since One Mississippi was released, songs that were meant to be on the Virgin release, and other recordings, the record seemed to showcase everything Benson was about. Whether it was the acoustic ballads of "Just Like Me" and "Jet Lag," the toe-tapping "Good To Me," or the fuzzy, bubblegum pop of "You're Quiet," there was a song for every mood.
"I had a bunch of stuff. Some of the stuff I recorded with Virgin and some was written and recorded after I was dropped," recalls Benson. "Virgin was kind enough to give me the recordings I did with them for the next record that never happened.
"I never stopped writing," he continues. "I listened back to everything I had and thought that this worked and that worked and just made Lapalco from that. In the end I picked the ones that I thought were the best."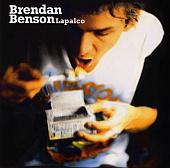 Since the record's release in February 2002, Benson has spent much of the year on the road with his band the Well-Fed Boys, something he had not planned on doing. "I originally told [Isaac] that I wasn't going to tour," he laughs. "But somehow he talked me into touring and we've pretty much been touring for the past year.
"I think deep down I always wanted to get out there and tour again, so after a little coaxing, Isaac talked me into it and I've been having a lot of fun. I love my band and am very happy with them. I have never been happier with a backing band. There was always something I didn't really like. Before I'd have friends who were close but weren't the best musicians, but now I have friends that are great musicians."
Benson is also quick to point out how many fans remember him from his Virgin days, and how happy that makes him feel. "After I got dropped, I didn't think anyone would remember me, especially not five years later. But people do. They're really excited."
Does Benson feel he made the right choice going with Star Time instead of the L.A.-based label with money?
"Yes!"