The Prom
Under the Same Stars (Barsuk Records)
By: Alex Steininger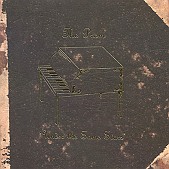 The Prom has come a long way in a short time. Their debut, In This Way They Found Me, though showing signs of what they could do next, was a loose, lo-fi piano-indie-pop record that lacked mature songwriting and a focus. On only their second record, Under the Same Stars, the band has found the maturity and focus they were looking for, delivering a well-rounded, mid-fi piano pop record that is both smart and endearing.

Using a string section, The Prom is able to turn their already polished pop songs into glorious, orchestrated gems, becoming more than just a piano pop band; becoming a band that writes pop songs that transcend just pop.

Songs like "The Same Complaints" and "Room with White Walls" are sophisticated, yet accessible, pop songs that marvel at their own beauty, but still stay true to indie form. And though they're a step above most indie pop bands, The Prom fit in, with enough material for the indie kids to gnaw on, while more mature audiences also find what they're looking for.

Best when they're elaborate and lush, even the less polished, less full-sounding songs fill the air with good vibrations. I'll give this an A-.