Fairgrove
Good Luck (B-Girl Records)
By: Alex Steininger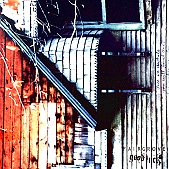 Jarring indie rock with two faces. One face is the slow, drippy guitar pop music that is synonymous with indie rock. The other side is the loud, combustible rock face. And, when the two meet, that is when Fairgrove is at their best.

"Choral Accompaniment (for Song 11)" starts the album off slow and "Epic Ending (for song 1)" does just what it says, ends the album with a bang, guitars roaring, the rhythm section pounding, and the vocals switching back between calm and near-screaming.

But, it is on songs like "Let's Not Listen" and "Bad Apfel" where the band shines, delivering rocking, melodic songs that reel you in with an edgy, yet melodic exterior and a soft, glowing core.

Indie rock by any definition, Fairgrove often play into stereotypes, but do it so well, half the time you don't notice. The songs are strong, able to rock or quiver, giving you a good assortment of sounds while layering them with a few of the same guitar tones to make them always sound similar enough for you to grasp that this is an album and not a collection of songs. I'll give it a B.