Finch
What It Is To Burn (Drive Thru Records)
By: Alex Steininger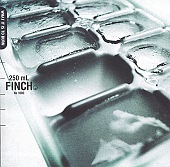 Drive Thru Records' latest pop-punk band to get modern rock radio attention is Finch, a hard-hitting quintet that takes pop-punk one step further, incorporating bursts of hardcore growling to shake things up.

Catchy, break-neck rhythms collide with pulsating, sunny melodies, while the guitars bring on the heat, cranking up the noise with plenty of fierce, ripping chords to keep things from getting stale. Though my initial reaction was to avoid this band, their songs are so darn warm and infectious, you can't help but sing along, except when the hardcore spills into the songs, leaving you wondering, "What is that doing in here?" Otherwise, catchy pop music with balls. I'll give it a B.