Thrity Odd Foot of Grunts
Bastard Life Or Clarity (Artemis Records)
By: Alex Steininger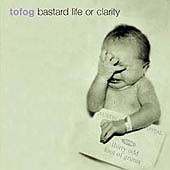 Australia's Thirty Odd Foot of Grunts are best known as actor Russell Crowe's band. Yes, it's true he is the front man and one of the main songwriters. I too went into this CD thinking it was going to be horrible. However, after listening to it only once, I was sold on it. It is a damn fine record in its own right, one that, once people get past their hang-ups about mega-celebrity Russell Crowe being in the band, people will find relaxing and enjoyable.

Mainly soft pop-rock and folk-pop, Crowe and company creates delicate, subtle melodies that fall on you and stick with you for some time. Though the stories Crowe sings about are often hard luck tales of other's lives, there is a very optimistic edge to everything, as if there is always an up to every down.

"Wendy" is a full folk-pop song with an edge about a woman who has a child but can't seem to find a man. Jumping from man to man, she realizes she doesn't need a man, but can't help but crave the affection and attention a man would give her. Alone with her little boy, she keeps on, with the emptiness eating away at her. Crowe's rugged voice is a bit gentler, calmer and toned down to make you want to weep as the song further pull on your heartstrings and make the tears start to roll down your face. A flush of horns and a somewhat rockin' rhythm section during times lift up your spirit and give you a glimpse of hope.

"The Legend Of Barry Kable" is a soft, slow pop song with light guitars, near-whispering vocals, and a light drizzle of percussion. Crowe's tale of a man and his life becomes the main focus, drawing you in with such curiosity that by the time the melodic chorus hits you're already sold, the bouncy beat of the chorus just re-enforces your interest as you sing along. From there the song picks up a bit and gets more bouncy and, hopefully, more optimistic.

Album closer "Judas Cart" ends things with a sad Irish folk song that will make you grab the bottle and drink as your eyes fill up with tears and Crowe's voice shoots right to your heart.

The most compelling thing about this CD is Crowe's voice, a soft, warm voice that will make you feel comfortable and trusting of him and his music. The folk-pop that Crowe and band create further build up the emotions and feelings, as you trust them like a friend, cuddle up to a warm fire, and fall in love with their sparse, sometimes rockin' melodic folk sounds. I'll give it an A-.