VARIOUS ARTISTS
Live at the Blue Room (Yanstar)
By: Alex Steininger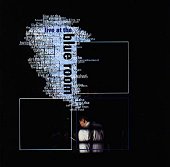 Live at the Blue Room is a twenty-two track album that showcases the national touring acts that come through the art house/rock club. Such notable acts as Burning Airlines, The Dismemberment Plan, The Imps, Braid, and Gardener all pay the club and the album a visit.

Lots of rock here. The Dismemberment Plan serves up some tasty emo on "What Do You Want Me To Say?". Burning Airlines' "Voices In The Wire" and "Flood of Foreign Capitol" offers some solid rock 'n' roll. And The Imps deliver punk rock goodness on two tracks, "Artichoke Heart" and "I Scare."

If you're a fan of indie rock, like compilations, and enjoy live albums, here is your poison. Take it with caution, 'cause these bands get sweaty, noisy, and are liable to break things. I'll give it a C+.