Spoozys
Astral Astronauts (Jetset Records)
By: Alex Steininger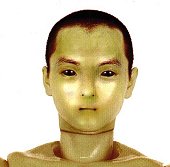 Electronic-indie-pop, The Spoozys aren't your typical indie rock band. Crazy, dynamic, and not afraid to think out-of-the-box, Astral Astronauts is as much space pop as it is electronic, as much rock as it is pop, and as much experimental as it is sci-fi. Mechanical sounding vocals line the songs while warm melodies knock up against cold, hard electronic beats mixed over smooth, soft indie pop.

The album is quite hard to describe. When you listen, you'll understand. Or will you? The album is so involved with the listener; you may hear something one time, and the next time you'll hear something new. A true listening journey, Astral Astronauts takes you to space and back without even making you lift your feet. I'll give it an A.