Nash Kato
Debutante (Will/Loosegroove)
By: Alex Steininger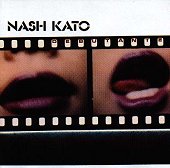 Bad classic rock that isn't even close to being classic, former Urge Overkill frontman Nash Kato sets out with his debut solo album, Debutante. A fairly weak rock album that lives within the 70's, here is arena rock gone bad.

The songs have power and a lot of life to them, they just don't seem to have the energy to bring the power and life together to make things happen within the songs. Instead, they seem full of life and content sitting down on the job, waiting for someone to notice before they get active and take control. Until then though, they seem like they're suffering a slow death. I'll give it a C-.