The Deadlights
The Deadlights (Elektra Records)
By: Alex Steininger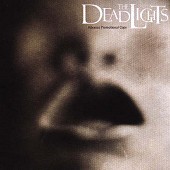 No substance, no talent, and nothing more than a bunch of noise and yelling has become the latest modern-hard rock craze these days. As such, labels and corporations are jumping on the bandwagon (as are the bands) going on a singing spree trying to find the next Limp Bizkit or Korn. And here is Elektra Records' latest version of Limp Bizkit, The Deadlights.

A loud, hard, screaming rock act that lightly sprinkles in a melodic bite here and there for frills, The Deadlights are nothing more than a passing fad that I hope fades pretty quickly. There is nothing here but junk, and the kids seem to enjoy it, so more power to them. But, if you're looking for solid rock or something with substance behind the manufactured anger, than don't come knocking here. I'll give it an F.