The Elevator Division
Imaginary Days (Ashland Records)
By: Alex Steininger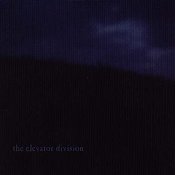 With a trance groove running through their music, The Elevator Division travels emo and rock territory - always making sure the Trance State of mind is present. Imaginary Days is the quiet, peaceful daydream that plays in your head when you zone out and don't want to deal with reality. The music is the perfect soundtrack to your life in the distant trance. Hear as the bass and drums peddle through soft, chanting rhythms while the guitar comes in screeching and then trickles down to nothing before screeching back in again.

The music has a lot of weak spots and is more trance-inducing than cohesive or tight. But, the mood it is able to create is a valuable one that will play along with your thoughts as the music falls into the backdrop. You won't even know it is there, but it will be, supporting your thoughts and pushing you along with the day. As for something to sit down and listen to while enjoying though, it is only decent. Mood record... I'll give it a C.