INTERVIEW: Brendon Massei
Singer-songwriter (Brendon Massei)
By: Alex Steininger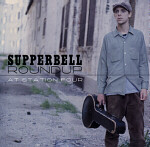 Traveling around the country, living in the back seat of his car, and playing tremendously heart felt music to bar room patrons and fans alike since the age of sixteen, singer-songwriter Brendon Massei has been a wandering musician for more than four years. With March's release of Supperbell Round-Up's At Station Four , Massei has proven to be far beyond his years in both style and substance.

Alex: Why Supperbell Round-up? Why not Brendon Massei?

Brendon: Future releases will more than likely be under 'Brendon Massei.' That was considered with At Station Four [Brendon's debut album] as well, but 'Supperbell Roundup' is just what it is. Since its release in March, I've been plainly going by 'Supperbell' on flyers and bills and introducing myself as 'Brendon Massei' before playing. When the new records come out, certainly things will change.

Alex: You've been travelling on a Greyhound and playing live since age sixteen... what made you so determined to give up a 'normal' teen life and just tour the country playing music?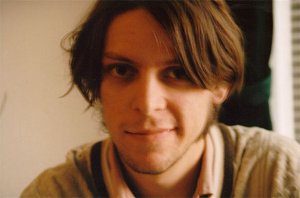 Brendon: Actually, I had been playing live in bands since age fourteen, but when age sixteen came about, I helped my mom move to Kansas City. At the time, I was not fond of the place, so I moved back to Las Vegas where we had been living before and where I thought I had it made. A few months passed when I realized that Vegas wasn't such a great place for me either, so from there I wandered.
Alex: How did the deal with Side One Dummy come about?
Brendon: One of the co-owners, Joe Sib, I befriended years ago when he was in a band called 'Wax.' One evening in March of '97 I went to see his new band 22 Jacks play at the Bottleneck in Lawrence, Kansas. I had given him a cassette of music I'd been working on, since we usually would exchange stuff like that when we'd run into each other. He called a few days later, very excited about what I was doing, and wanted to talk to his partner Bill about releasing my music. I went out to Los Angeles that September, recorded half the record, then finished it the following February. There were some bumps in the road for a while afterwards, but since this record came out in March, things could not have been better. Side One has really pulled through for me.
Alex: What are you currently up to? Are you touring or working on new material?
Brendon: I have been on the road since May when I moved out of the church where I was living in Chicago. I wrote and recorded about a record and a half's worth of material in the six months duration of my stay. After leaving, I've been around the country twice, most times playing shows, and other times just driving. I just got a place to stay for a while in Missouri about three weeks ago. After eight months of couches and the backseat of my little car, it is quite nice having my own place again. Yeah, I've been mostly working on new material lately. There are still about two full lengths of unrecorded songs that need taken care of.
Alex: Are the new songs similar in style to At Station Four or do you see yourself going in a new musical direction?
Brendon: They are similar in feeling, I'd say, but sonically, indeed they are headed somewhere else.
Alex: Do you plan to expand the instrumentation on future recordings, or do you like the banjo and guitar being the primary instruments?
Brendon: I recorded a full length with this great engineer in Chicago, Kris Poulin in July of '98. He runs a place there called Lab East Recording Scenario. The record we made has electric guitars, bass, drums, and just a hint of banjo and mandolin. Much different from At Station Four . Much more going on. I finished another full length in January '99 that has more piano and organs, as well as the electric instruments. That was done myself at the church where I lived.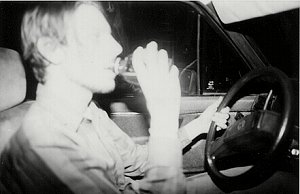 Alex: Any plans when your follow-up full length will be out?
Brendon: Hopefully the songs Kris Poulin recorded will be out in March or April. Since I've got so much on the back burner, I may try to release those myself. There isn't a label at the moment that is putting out my forthcoming records.
Alex: Will you tour prior to a new album, or do you want to get something else out to promote before you go on a full-scale tour?
Brendon: I'd like to be touring again by the spring, but it's hard to say what exactly will happen. It would definitely be much nicer having the new record ready. In the meantime, I'll just be playing shows here and there.
Alex: What are some of your biggest and reasonable musical dreams you'd like to accomplish?
Brendon: Does it get better than this?