The High Llamas
Lollo Rosso (V2 Records)
By: Alex Steininger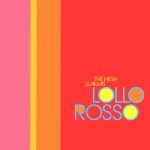 Selecting artists who reflect his current musical interests, The High Llamas' frontman Sean O'Hagan has picked six artists to re-mix six of their tracks, while re-mixing one himself. Now, remix albums, in my opinion, can be quite pointless and just another way to suck money from the record buying public. But, that doesn't seem to be the case here. One reason is the High Llamas remix album isn't going to sell a million copies like some mainstream 'industrial' bands garner when they release a remix album. Here, it seems to be about an expanding interest and curiosity in electronica.

The first thing that struck me was the idea of seven tracks lasting nearly forty-seven minutes. Too me, if the song can't be done in a maximum of four minutes, it's too long to begin with. There are a few exceptions, and here seems to be one. Sparkling and dazzling, the album fuses electronica elements with a psychedelic pop foundation, and topped off with some space-rock.

Of course, there are times when I feel the music starts to drag, but this isn't the kind of music you sit down and listen too, at least not for me. It's the kind that you put in the background while you paint the house, sit down at 2am and begin working on some stuff you should have taken care of earlier in the week, or something that you play when you're just in the mood for some crisp background music. In that respect, it never lets you down and always delivers the goods with a punchy deliverance.

Showcasing a creative musical vision, this disc seems to take the listener deeper into Sean O'Hagan's thoughts and ideas. If this is any indication of future releases from this band, then I'm definitely interested in what they'll turn up with next. I'll give this disc a B+.