Spiritualized
April 8, 2022 @ Revolution Hall (Portland, Oregon)
By: Alex Steininger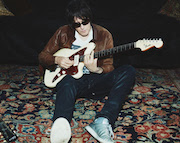 Spiritualized, the brainchild of Jason Pierce (A.K.A. J. Spaceman) are touring in support of their new album, Everything Was Beautiful, their ninth full-length, which comes out Friday, April 22nd. They're also touring in support of last year's reissues of their classic first four albums - 1992's Lazer Guided Melodies, 1995's Pure Phase, 1997's Ladies and Gentlemen… We Are Floating in Space, and 2001's Let It Come Down.

The first tour the band has done since 2019, they started in Dallas, Texas, coming to Portland, Oregon's Revolution Hall a week in. Having been in attendance at the 2019 show in Portland at the Crystal Ballroom - a mind-blowing, textural exploration of the mind and melody - tonight's show was no different.

Touring as a nine-piece - Pierce on vocals and guitar, two other guitarists, bass, drums, a keyboardist, and three backing vocalists - tonight was an explorative journey through guitar soundscapes, cerebral grooves, sweeping vocals, and psychedelic rock as Pierce and Spiritualized seemingly naturally do.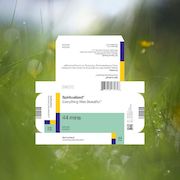 Kicking things off with "Hey Jane," off 2012's Sweet Heart Sweet Light, the band wasted no time ripping into a melodic rocker with a psych-jangle. At near ten minutes log, the band weaves through the song's more straight-ahead rock and its spacey build-ups, both equally hitting you hard. A dynamic studio track, live it comes to life, able to shake you with its power and lull you with its subtle sweetness.
Rolling effortlessly into "She Kissed Me (It Felt Like a Hit)," the band kicks into high gear, delivering a guitar-dense rocker, sweaty and melodic, turning up the heat on the sold out, 850 seat crowd.
Turning down the energy a bit with "Shine A Light," the acid tones the guitars, floating backing vocals, and slow, rhythm steps of the band created the perfect, slow-burning ambiance that molded the night into the psychedelic, space-rock journey a Spiritualized concert is all about.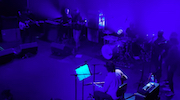 "I'm Your Man" sounded rich and layered, tender and sweet, with the perfect drive from the rhythm section and backing vocalists, ensuring the song was meditative as it was rooted in rock.
Getting poppy with "Here It Comes (The Road) Let's Go," off of 2018's And Nothing Hurt, they jumped into one of the band's more jangly numbers, a song that sounds but etherial and danceable live.
Following "Here It Comes (The Road) Let's Go," the band played two new ones, "Best Thing You Never Had (The D Song)" and "Let It Bleed (For Iggy)" from the forthcoming new album.
"Best Thing You Never Had (The D Song)," track 2 off of Everything Was Beautiful, was just that. Equal parts ripping guitars, hard-hitting drums, and thumping rhythm section, the song exudes the rock 'n' roll swagger of the band, getting you up out of your seat, coming even more alive on stage than on the record.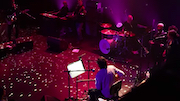 "Let It Bleed (For Iggy)," which also follows "Best Thing You Never Had (The D Song)" on the album, drew the crowd in, starting out slow and methodical, before ripping into some pummeling rock, then transitioning back into an airy, light space-rocker before slamming back into a rich, lush, layered bed of melodies. The crowd was on the edge of their seats, with a song that showcases the tender and loud sides of the band, well, beautifully.
"Damaged" and "Set My Soul On Fire" perfectly demonstrate the orchestral, rich, layered sounds of this band live, with everyone coming together - Pierce's vocals, the backing vocals, rhythm section, keys, and additional guitars - to form an intoxicating balance of precision, psychedelic, and raucousness.
Closing with "Sail On Through," the band gave this crowd what they came for, some of the best space-rock/psychedelic-pop/atmospheric thinking music that is out there. But, they weren't done just yet. Taking a quick break, they came back for an encore, playing "So Long You Pretty Thing," capping off an incredible night with a mesmerizing rendition, note-for-note perfect, but embellished live with an injection of spirit, making the song twinkle as it resonated throughout the concert hall.
Everything Was Beautiful is right, because Pierce and company have never sounded better, putting on a flawless show that will engage most of your senses, reminding you why Spiritualized can be bombastic and in your face, attack you mentally, and still make you want to dance. This is a show that will make you think as much as it makes you listen.