PODCAST: MastanMusic
Episode 10 (MastanMusic)
By: Jeremy Wilson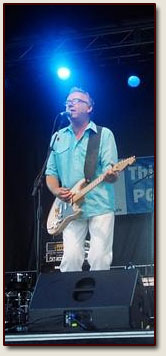 Welcome to the mailroom edition of the MastanMusic Hour! We've been getting a lot of cool audio submissions through snail mail and in this episode we're bringing them to you. Episode 10 Part 1 features the Mark Twain Indians, Kind Of Like Spitting, Jon Garcia, Swim Swam Swum, The Hold Steady, and Paper Cameras. Part 2 of our podcast is a great live set with Brian Berg of 44 Long, bringing us music from their latest album, "Hangover Heights Part 2" (inmusicwetrust.com Records).

mastanmusic podcast link -- subscribe to our podcast.

Check out our Podcast page for more info on the artists and music featured in episode 10, and downloadable mp3s of our podcast.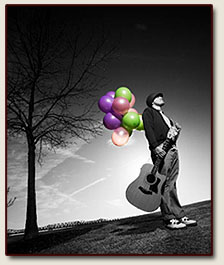 Mark Twain Indians, Kind Of Like Spitting, Joh Garcia, Swim Swam Swum, The Hold Steady, Paper Cameras
[33.1mb mp3] MastanMusic Hour - Episode 10 - Part 1 33.1mb mp3
Mark Twain Indians are a promising Portland band formed in 2005 as a collaboration between John Elkins, Dylan Hall, Nic Moen, Ted Easton, and John Mcillup. Their debut album "Gap Between the Rich and the Poor" is a polished, nostalgic indie gem.
Kind Of Like Spitting made its debut in 2000 with four full-length, decidedly independent releases. Ben Barnett has since seen band members come and go through a door revolving around his own steadily nonchalant artistic vision. Barnett's lyrical bluntness and poignant songwriting have gained comparisons to Billy Bragg and Mark Eitzel.
Jon Garcia's music has been described by Playback Magazine as "a gentle lullaby, one that Ryan Adams might listen to before bed." He truly has one of the loveliest voices we've had the fortune to hear of late.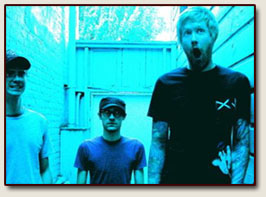 Another new Portland band we'd like to introduce is Swim Swam Swum. Their raw, post-emo brand of music takes a carefree approach to songwriting, rocking out with youthful exuberance. Matt Taylor's on vocals and guitar, Clint Cunningham on bass, and Seth Denlinger plays drums.


This week's episode also features a track from New York's The Hold Steady, from their album "Separation Sunday." After moving to NYC from Minneapolis in 2000, vocalist/guitarist Craig Finn (Lifter Puller) along with fellow ex-Lifter Puller Tad Kubler, drummer Judd Counsell, and bassist Galen Polivka convened to create jaunty back-alley story-tunes akin to The Pixies and the Replacements.
Rounding out our playlist is Paper Cameras, a four-piece from Portland whose music draws inspiration from new wave and glam-punk. Michael Carothers's (All the Dead Horses, Spectator Pump, Wishing Post w/Hank III) songwriting channels the righteous raucousness and wistful aggression of neo-glam rock.
Title - Artist - Where
Looks Like Eyes - Mark Twain Indians - 00:12
Shallow Doses - Kind Of Like Spitting - 04:38
Life's A Wave - Jon Garcia - 09:52
Is Life - Swim Swam Swum - 15.33
Multitude of Casualties - The Hold Steady - 21:34
Salute the Blown Speakers - Paper Cameras - 24:38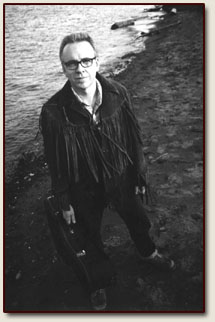 Brian Berg's 44 Long
[21.9mb mp3] MastanMusic Hour - Episode 10 - Part 2 21.9mb mp3
Episode 10 Part 2 features Brian Berg of the band 44 Long, live in our studio playing from their latest album, Hangover Heights Part 2. Brian can lay claim to being a rare master of rock, blending the sounds of country, roots rock, and pop to create well crafted and heartfelt songs. Since their debut release Collect Them All (1997), followed by Inside the Horse's Head in 1999, 44 Long has snagged the attention of rock reviewers for Rolling Stone and Billboard magazines, among other national publications. Brian returned to his studio with guitarist Andy Ricker and drummer Cory Burden and released Hangover Heights Part 2 in May 2006. HH Part 1 is slated for release in December 2006. We hope you enjoy this week's exclusive live set from Portland's veteran iconoclast, Brian Berg.
Title - Artist - Where
Willing to Wait - 44 Long - 02:24
Used To It - 44 Long - 06:27
God Loves A Fool - 44 Long - 11:30
Everybody Has A Way - 44 Long - 15:08