INTERVIEW: Waxwings
Indie rock act Waxwings discuss latest record, new label
By: Alex Steininger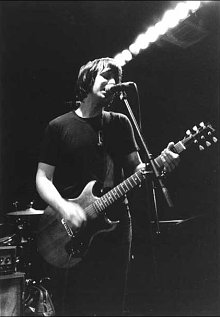 Though he doesn't like to talk about it, Dean Fertita, front man/songwriter for the Detroit-based 60s pop-meets-rock outfit Waxwings, may be best known for the scathing review that circulated the Internet. Via the popular music business rumor mill, the Velvet Rope, sent to him via e-mail from the Waxwing' former label head, Bob Salerno of Bobsled Records, after the CD release show for their second record, Shadows of the Waxwings. The letter ridiculed the band for what Salerno thought was a piss-poor performance.

"A friend of mine was traveling through the desert and he knew about it and another friend in Dublin knew about it. It got around quickly. Then someone posted it on the internet, on Velvet Rope. We still don't know, to this day, who posted it," says Fertita of the letter.

When asked how the letter got out to the public, Fertita, a little disappointed in my line of questioning, but being very gracious to answer my curious inquiries, tells me that, "The label had one employee at the time. There was this girl working there. She passed the letter on to her friends around the other office she was working at."

And then the power of the Internet kicked in and the rest is history, to say the least.

The letter, and the attention the letter received, sealed the band's fate. They would no longer be releasing another record on Bobsled, if they could help it.

"[Salerno] sent me a letter via e-mail and I told him if he wanted to talk to us about it, he could but it was ridiculous," recalls Fertita. "I thought it was so absurd. I wasn't even going to show the band. But then he sent it certified to us, four copies, since we were living together at that time. So all of us would have to sign for it to get it. But we all disregarded it until it became the talk of the town."

Unhappy with their label, which seemed unhappy with the band, they parted ways. But Bobsled still owned the rights to their third record.

The band, a little phased, but still playing music for the love of music, continued on. They played shows and wrote songs together, even recording a record with Fertita's high school friend, Brendan Benson, who they were also serving as the back-up band for.

A mutual friend, Matt Smith (of Outrageous Cherry), got a copy into the hands of their label, Rainbow Quartz, who liked the record and wanted to work with the band.

"Rainbow Quartz liked the record and it went from there," Fertita tells me.

At one point the band didn't know if they would be releasing a third record or not, which, as Fertita tells me, "It was a big upset".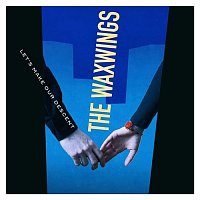 However, with the record, Let's Make Our Descent recorded, and Rainbow Quartz offering to get them out of their Bobsled contract, the band seemed more optimistic. And, now that the album has been released, band morale is at an all-time high.
"We always hoped things would work out, so it wasn't a huge set back on songwriting. We even used it as a motivation," Fertita informs me.
Let's Make Our Descent showcases the band's love of undeniable pop melodies and AM radio of yesteryear. However, moving forward with a rock appetite, they have captured more of their Detroit heritage on the record, more so than on their two previous offerings.
"A lot of this record has a gut reaction from us, as a band, because of the sporadic way we recorded it," explains Fertita, discussing the more rock-oriented feel of some of the songs. "What people really liked about earlier records isn't here. The first two records are a lot more planned, notes in the right place, all of that. A lot of it was because of the faster pace Brendan likes to work at."
Brendan Benson was a driving force behind Let's Make Our Descent, pushing the band to experiment and try new things, and thus giving the record a completely different feel and vibe.
"In the past, when we recorded records, we knew exactly what we wanted to do, but on this record we thought we knew what we wanted to do, but by the end of the night we were doing something totally different," states Fertita. "Brendan is the kind of musician who likes to try new things for the sake of trying new things."
Fertita is most happy about the how the record came out in comparison to the live show, and how well they carry the record off live compared to past releases.
"When we're playing shows, I don't feel so self-conscious about playing these songs live," he admits. "That's one thing I didn't like about the first two records. They sounded so different from what we did live, they were two different things."
He also sees this record as the new direction in which the band is heading.
"We were definitely moving in a direction towards the more live sound on record. We're from Detroit so we play with all these rock bands and hear them each night and go, 'I want to do that'."
The band is currently seeking out a support slot to tour the U.S. again in support of the record, having recently wrapped out a headlining tour.