Salutations and sensous summertimes to you, my sweetpeas
By: ChicaLishis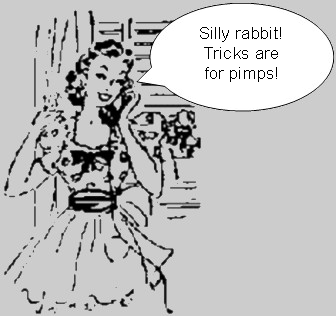 Apparently, my sobriety has been as spotty as a pre-teen's first period, which is how I missed last month's deadline, and was summarily dumped from the IMWT September issue. Well, that and nobody told me a new issue was finally coming out, or bothered to check that I had submitted an article back in fucking August, but I'm not bitter. At least, not about that.

I am, however, rather grouchy for reasons my lovely little Prozac pills cannot medicate away, and a grouchy Chica tends to sharpen her nails a bit and bitch.

Prince
I won't get much argument when I say that Prince is a consummate performer. For gawd's sakes, he's being doing it long enough to have a polished stage persona, but too polished doesn't benefit anyone and THAT was the problem with the show. Every dance step, sly smile, over-the-shoulder glance into the camera and "add-libbed" dialog with the audience all felt rehearsed and minutely prepared, as if I was at the final class of "Advanced Arena Rock Performance, 101." Yes, he's amazing with a songbook that slays. Yes, his band kicks major ass. Yes, I would have killed for a moment in the show that didn't feel like the product of scientifically studied stage presentation.

Fiery Furnaces
I begged and pleaded the powers that be for free tiks to this show, a) because the Fiery Furnaces' lyrics and music are so original and unexpected I'm enchanted every time I hear their tunes, b) because it was happening at a brand spankin' new venue here in P-Town called the Doug Fir that I was dying to see and be seen at, and c) because annoying the powers that be on a daily basis is really all I've got left to live for.

Item a):
Turns out, the Fiery Furnaces ain't all that fiery in person. Live, the music is still captivating, but the band members themselves are rather stiff and dry, like kindling without a match. Except for the drummer, whose pretty mug and agitated antics were worth the price of free admission.

Item b):
The Doug Fir is gorgeous, with its Lincoln Log interior and warm yellow lighting, you feel like a fucking rock star just for showing up. The drinks are as reasonably priced as drinks that are not free can be, the staff is friendly (not necessarily a requisite for a good time) and service is fast (a necessary requisite for a good time).

When attending the Doug Fir, you are guaranteed to see the hottest of the up-and-coming in the alterna-scene, and not just the bands, the young and with it are swarming all over the joint. Hip has finally been successfully marketed to Portland with ultra-cool results that have you grinding the teeth that survived your 5-year meth addiction and wishing you'd a stopped at the MAC counter before dolling-up that evening. While reading the posters for future shows and gazing at all the beautiful people, I became wistful for my favorite shithole clubs that can't guarantee a vomitless ladies room or a decent show for your $5 bucks, but when those two cosmic occurrences do collide, you're blown away. There's a feeling of ecstasy when you discover a band for yourself, as opposed to having the club booker ferret them out for you.

Item c):
Sadly, the powers that be met my frantic requests for tickets with patience and understanding. Even though I sent anxious missives daily, in the vein of "Am I in?", "Can I see the Fiery Furnaces for free?", "Did you arrange my tickets yet?", the replies were always soothing and affirmative. Quite irritating, to say the least.

Old 97's
The Old 97's were fantastical, so seeing that I'm not in much mood to praise, I'll keep it short. I patiently endured the new material through the majority of the show to receive a mondo payoff; the encore consisted of my favorite Old 97's tunes. Apparently the rest of the riff-raff attending felt the same, as we joyously lifted our voices in off-key unison to croon along. It was a sickeningly satisfying scene.

Kings of Leon
What the fuck Kings of Leon? You all can't make it to Portland for a gig? Or Seattle even? I told you if you played here, I'd come, and I'd bring a friend. That's two of us attending, what more do you want?

And...

You all are probably most intimate with the teachings of my In Music We Trust colleague Bruce Mowat. (Word around the water cooler is that some of his "teachings" involve "touchings" when it comes to the more robust members of the secretarial pool, such as... Paul.) Well, I need to personally thank Mr. Mowat, or as I like to call him, BM, for championing a favorite band of mine on his broadcast a while back. THANK YOU, Darling! And I'm still waiting for that drink.

Till next month -- or whenever somebodies gets off their asses and gets a new issue done, and mentions it to me prior to deadline...

P.S. Got a burr up your butt for no apparent reason. Why, so do I. Tell me about it here [email protected].