Favorite Waste of Time
DVD reviews and musings
By: Randy Harward



I watched some sick shit over the past few months, hoping to find something that scared the crap out of me or at least disgusted me (since mainstream horror films have been going pussy-lite on the gore). I thought it'd be a fruitless search, just a lot of wasted hours watching films that are just plain dumb (and not even in that awesome ironic way).

I was half-right.

Already ranted and raved about Wrong Turn and 28 Days Later, but those are the two that really scared me. Didn't expect to be scared by any of them, but they did the trick. The gross-outs were the ones that really fucked with my head, though. As I write, I realize they scared me more than either of the aforementioned two.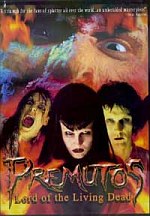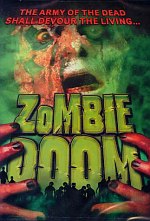 It was like watching porn films, you know? Little, if any, attention was paid to the plot; it was all popshots. Of course, that was really cool at first. I watched German goremeister Andreas Schnaas' Violent Shit/Karl the Butcher trilogy, starting with the last film, Zombie Doom, and then Olaf Ittenbach's Premutos: Lord of the Living Dead (Shock-O-Rama.com).
Almost immediately, it was the most frightening thing I'd seen...only I didn't know it until I went to bed. You see, all the barbaric violence (decapitations and half-decaps, spines being removed ass-first with hooks, feasts of entrails, impalements, etc.) though initially as cool as any hot lesbo action, double penetration or fistfuck I'd seen in pornos. Almost better than midgets, even. But when I turned out the light, I felt really uncomfortable.
Where I used to worry about monsters and/or Satan coming for me, I was filled with dread. I started meditating on my own mortality, why some people are obsessed with gore, and (after watching the Traces of Death box set) the fact that these things happen to real people (aside from the zombie/monster stuff). After that, I started to wonder what had happened to me, as I used to be utterly thrilled at the sight of Karo syrup blood and chomp at the bit to tell my friends about the sick shit I'd witnessed. Now, I was killing my own buzz.
Until morning, anyway. The dread abated by then and I bragged a bit to my friends. I did find, though, that once I'd finished my work and it was time to watch another horror/gore film from the stack, that I did so with reservations. Sometimes I'd turn on Comedy Central and pretend to be caught up in whatever was on so I didn't have to. But inevitably, I'd put something on.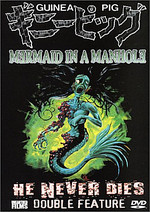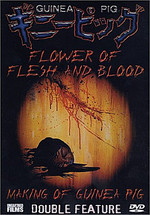 The night I watched Unearthed Films' (www.unearthedfilms.com) super-realistic Guinea Pig films elicited the same reaction. Flower of Flesh and Blood (where a lady is drugged and systematically dismembered and kept just short of death until there's nothing left to hack off but her head...the grand finale), Mermaid in a Manhole (where a man finds an ailing mermaid in the sewer and takes her home to care for her as she rots from a horrible disease) and He Never Dies (where a distraught young mad mutilates himself in a variety of ways after he discovers nothing he does will kill him) were entertaining, though. And I felt some of the joy in revulsion return. Especially when I made my wife watch them. Ha!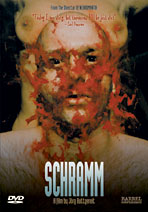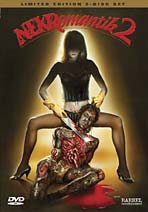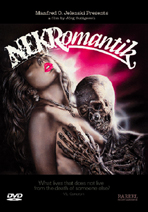 I didn't laugh too long, however. Nekromantik and Nekromantik 2 (Barrel Entertainment) brought me back where I started...appalled and queasy. People fucking corpses? I'd heard of it, but seeing it was something else. Their Schramm, about a serial killer (think Henry, but not as intense) was also disturbing, especially the short film Papi, which director Jorg Buttgereit's made about and of his father, without permission. Perhaps it was the Krauty theme song, but this was definitely creepy (and no gore!).
I've yet to come to a conclusion as to why I felt this way, and I haven't nearly finished the stack of films, so wish me luck as I continue the project this month. I'll report back...hopefully with some worthless insight for this waste of time.

I should mention the DVDs that got me through the muck: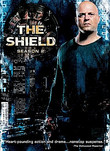 Fox Home Video set me up with The Shield: Season Two (every bit as good as the first, and with a better cliffhanger), The X-Files: Season Eight (a snooze, since I'd actually seen all of these not long ago...sad to say Dark Angel: Season Two was better. Gasp!), the Alien quadrilogy (that thing, with nine discs...all four films, plus an obscene quantity of extras that I didn't watch...took about a week of full-on couch action to finish) and X2 got me through the hard times.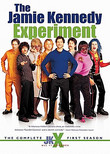 As did the Indiana Jones box set...as exhilarating now as it was when I was a kid...and the Jamie Kennedy Experiment (the funniest hidden camera show next to Scare Tactics), which were sent to me by Paramount.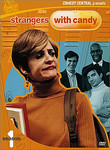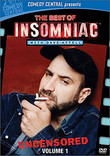 I also quite enjoyed the second seasons of Insomniac and Strangers with Candy (the former more than the latter, as Strangers stretched the risqu? afterschool special thing too thin [ED: I totally disagree with this. Strangers is absolutely brilliant!!!]) and Upright Citizens Brigade, all from Comedy Central.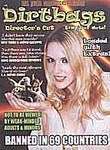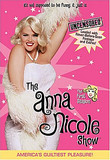 The best of all, however, was the Anna Nicole show first season. God damn! What a freakshow will do for a troubled man. It had sex, it had insanity, it had actual cool, real people in a fantasy world. Perfect escapism.
Oh, wait...I also quite enjoyed the Metalheads and Dirtbags films from Music Video Distributors. They suck, but in all the right ways. Just sleazy, trashy fun.
Until next time: If it reads like a catalog, that's because it is.

CONTEST:
Can't sing? Play guitar? Piano? Saxophone? Triangle? Have you ever thought about entering the exciting and expanding field of turntablism (uh-- DJ)? Well, In Music We Trust and Berklee Press aim to help! Berklee Press has put together a DVD/LP/Book package designed to teach you Turntable Technique: The Art of the DJ. We have five complete sets to give away. To win, simply submit a 100-300 word essay (stating why DJs are or are not real musicians) to [email protected]. The best five (judged on grammar, organization, humor and general spunk) will receive one DVD/LP/book package. Deadline for entries is February 20, 2004. One entry per person, one prize per household. Allow 4 to 6 weeks for delivery.