INTERVIEW: Entrance
Indie-blues Songwriter Guy Blakeslee Unleases Debut Solo Record (Tiger Style Records)
By: Alex Steininger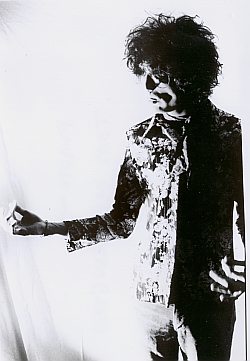 "I don't really consider myself any title in particular," says Guy Blakeslee, better known as indie-blues artist Entrance, whose debut, The Kingdom of Heaven Must Be Taken By Storm, was released on NY-indie Tiger Style Records earlier this year. "But I guess categories and such are for others to decide anyway. I just consider myself a singer and a guitarist and someone who is trying very hard to express myself so as not to be repressed or depressed."

And express himself he does. The Kingdom of Heaven Must Be Taken By Storm finds Blakeslee delving into pre-war blues, folk, and indie-rock to deliver an emotive, lively, loose, and sparse performances that capture the singer-songwriter, much like his blues idols, in a raw state -- vocals and guitar accompanied by minimal instrumentation.

Honing his chops at The Hideout, a little club in his hometown of Chicago, Blakeslee soon developed a local following, playing locally for 18 months while the buzz moved eat, and eventually caught the attention of Tiger Style, who brought Blakeslee to New York to record his debut.

The record, wide-eyed and simplistic, was as much about how Blakeslee believed his music should ultimately be carried out live as it was a financial choice.

"I think some of the simplicity of the recording came from economic and thus temporal restrictions," he admits. "I couldn't have done anything else because I had to leave New York and was out of studio time with no means to buy more. Sometimes I think that my music is meant to remain as it naturally is, one person and any sound that I can make at once as one person, but every recording can and should be different and when you have 24 tracks at your disposal it's like a stroke of luck to have a moment of access to such a palette of unusual colors."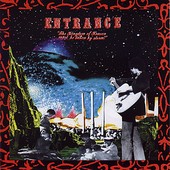 Once released, The Kingdom of Heaven Must Be Taken By Storm garnered critical support from critics and musicians alike, with Cat Power offering to have Blakeslee join her on tour.
"The tour was an amazing experience and I'm sure it turned some folks on to my music considering many of the shows were for audiences of 1,000 or more people and there were so many shows - at least 30," he says of the tour.
"Of course," he continues, "many people weren't 'getting it', but that is to be expected. And even if everyone 'didn't get it', I still had a great time. Usually, if I'm into it I have no concern about whether people 'get it' or not, though it's so simple I can't really see what's not to 'get'."
The record includes mostly original compositions, though Blakeslee chose two covers, Skip James' "I'm So Glad" and Bob Dylan's "Tommy Thumb's Summertime Blues", to include on the record, as both James and Dylan were huge influences on him.
"The covers on the record are just two of over a hundred that I know and occasionally perform," he says of his selections. "The way I made the record was to have no plan and just improvise until we ran out of time. Those two songs were in my head at the time and just came out, it wasn't such a conscious choice but more a spontaneous one, based in part on ill health and a worn out mind.
"Dylan and Skip James are two of my favorite singers and especially at that time two of the only people I was listening to.
"I remember the first time I heard both of them (Dylan when I was obviously very young, and Skip James a few years ago) as important musical memories which will always remain in my heart somewhere. I was riding in the back of my uncle's pick-up truck on the highway without a shirt on, must have been 8 or so, and I remember hearing the opening bars and words of 'Like A Rolling Stone' and my uncle opened the window between the cab and the back of the truck so we could hear and I was just mesmerized. It seemed the perfect song for traveling in the summertime. I actually got the idea for 'Tom Thumb' from hearing Nina Simone's cover a few days before I recorded it."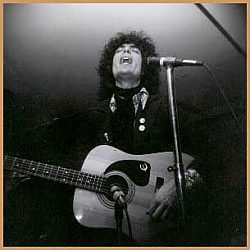 Of his debut, Blakeslee says, if given the chance, he would go back and re-record the album, as the constant touring and live performances of each song have helped them grow and mutate into something more than he ever envisioned, and certainly more than what he caught on tape.
"I think if I could take the record back and redo it I would, because such continuous traveling and playing caused me and my songs to mutate and transform in many different ways. Those songs were captured at that moment but they still exist and change and I think they are much better now," he tells me without reservation. "I live for the chance to play for people in person because every time is different and nothing is predetermined. A record will never change no matter how many times you play it, only your perception of it can change."
Since the release of The Kingdom of Heaven Must Be Taken By Storm, in less than a year Blakeslee has released another album, the Simple Song EP, a collection of home-recordings, also released on Tiger Style.
His current plans include touring and promoting the full-length and EP, while writing and working on ideas for his next full-length. He soon plans to tour the West Coast, which will be a first for him, and he also hopes to hit California to "explore all of the small towns and forests and mountains and beaches as the Midwest and East Coast become tired and cold."