INTERVIEW: Neikka RPM
Neikka RPM Create Industrial and Beats-driven Rock (Neikka RPM's web site)
By: Jett Black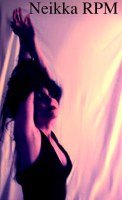 Emerging onto the music scene in 2001, Neikka RPM seems to have traversed ten times the distance beyond what most bands starting out routinely cover during those first two years. Credits for Neikka RPM band mates, Dominique and Richard, each overlap and extend into abundant detail. Far from bringing the mad pace of production to a grinding halt, Dominique (enchanting vocalist) takes just a brief "time-out" to shed new light upon Neikka RPM.

JETT: How would you best describe the music of Neikka RPM?

Dominique: Well, "Industrial 'N' Beats" is the term most often used to describe our music. We're kind of a fiery and somewhat seductive fusion between goth, trancy Industrial, and dark big beat.

JETT: What is NEW for Neikka RPM this summer? What's burning in the oven, so to speak?

Dominique: Right now our main focus is on our debut The Gemini Prophecies, which is due for release in the coming months. But for those who are familiar with Neikka RPM, you already know that I love to spring surprises!

JETT: What is Alfa-Matrix, and what does it do for Neikka RPM?

Dominique: Alfa-Matrix is our dear label, a wonderful group of people. They've really provided us unbelievable opportunity as well the chance to grow, to develop as an artist and to totally spread out our wings.

JETT: What musical concepts led to the band formation of Neikka RPM?

Dominique: Honestly, I wouldn't say that we were in pursuit of a specific concept. The formation of Neikka RPM was really so very simple and all by chance; I literally bumped into Richard in a NY goth club, we liked the same music, we tried some tracks together, and that's it, Neikka RPM was born in a mere moment.

JETT: How prolific is the discography now that features music by Neikka RPM?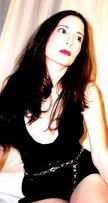 Dominique: Neikka RPM music, guest appearances and contributions have appeared on over 20 releases over the past two years, on both US and European labels, Magazine Compilations and indy film soundtracks. Thankfully, we've been very, very busy.
JETT: What places in the world have you visited, or lived in, that you admire most?
Dominique: We've had the opportunity to travel through Europe of few times. I really loved all the attractions. But I very much admired the sites that focus on antiquity, art, and architecture, Rome and Athens for example. But as always there's no place like home, I love all that NY has to offer.
JETT: What influences do you draw upon most for Neikka RPM?
Dominique: Hard to say exactly. Personally, I hear a combination of Front 242's Off and Reboot with a little bit of the Chemical Bros. "Dig Your Own Hole". I've also come across snippets describing Neikka RPM as a combination of Delirium and Starseeds.
JETT: What do you see on the horizon as a potential future for Neikka RPM and fans of your music?
Dominique: The Gemini Prophecies is quickly rising on the horizon, but you know, I always have a handful of cute little secrets just under the surface so I do hope that you stay tuned.