Indie Label Hot Seat
Startime International
By: Randy Harward



Who are you, and what do you want?
My name is Isaac Green and I want to run StarTime for the rest of my life.
Where is your Fortress of Solitude?
My apartment, which is also my office.
What was your defining musical experience? How old were you?
Age 5. Listening to the "Popeye" Soundtrack.
Age 9. Deciding that Men At Work was my favorite band because of their song "Safety Dance." (Only later did I learn that it was Men Without Hats.)
Age 12. Discovering "alternative music."
Age 15. Discovering the Specials. (I had become frustrated with non-musicality of hardcore and alternative music.)
Age 16. Sitting on my living room floor listening to John Coltrane's Live at Birdland. (Sorry if that's pretentious.)
Age 16. Going to see Horace Silver at Fat Tuesday's with my Dad in New York City.
There's plenty more, but I don't want to sound like too much of a dope/geek.
What was the first record you purchased?
Cargo by Men at Work.
Ever smashed a record/tape/CD in disgust?
I used to frequent a store called Phantasmagoria located in suburban DC, where I went to High School. They had a fairly incredible and eclectic collection of (at the time) mostly vinyl ranging from DC hardcore to 80s indie rock (Rough Trade, SST, Homestead, etc). At the counter, someone had left a bin of Pearl Jam promo cassettes. At home, I inserted the cassette and listened to it for 45 seconds. In disgust (what was this retro-Led Zep/metal crap masquerading as alternative?!), I wedged the tape between my bed and the wall and smashed it to pieces, exclaiming, "No one will ever buy this shit!" Needless to say, I was wrong.
What is your favorite album of all-time?
1. Madness -- One Step Beyond
2. The Clash -- London Calling
3. Sonny Rollins/Thelonius Monk -- Work!
4. The Replacements -- Let It Be
5. The Heptones -- On Top
6. Joe Bataan -- Subway Joe
7. The Kinks -- Village Green Preservation Society
8. Wilco -- Summer Teeth
9. Minor Threat -- Complete Discography
10. The Impressions -- People Get Read
The list will change next week.
What are you currently listening to?
Badly Drawn Boy, the Streets, the Libertines, the Slackers, Thelonius Monk, James Brown, the Heptones, Toots & the Maytals, Missy Elliot, Sean Paul, the Natural History.
What is the coolest record store you've ever patronized? Why?
I think it's called Music Exchange and it's in Kansas City. All the typical reasons, great selection, reasonable prices, and a staff excited more interested about sharing their love of music with the customers than proving them to be pathetic philistines. I also used to love Vintage Vinyl in St. Louis, but after I worked there the owner told an associate that, with regards to me, "I never met a man who could take so much, but give so little."
What is the best concert you've seen in the last twelve months?
Sleater-Kinney. Always great live.
Have you ever left a concert dissatisfied? Details?
Of course.
Do you have a musical guilty pleasure (e.g. you secretly dig Night Ranger--)?
I like a good deal of fairly cheesy soul/disco music from the '70s and I also enjoy the occasional late '80s NYC Hardcore record.
What is your musical kryptonite (the worst band ever--one that makes your toes curl/skin crawl/blood boil/stomach churn/mouth go dry/anus clench)?
Can't say. They're from New York City though.
Who is the be-all/end-all greatest band ever?
I'm all about records.
What was the last book you read?
Snobbery, by Joseph Epstein.
What's your drink of choice?
Seltzer before 10 p.m., scotch after--if all goes according to plan.
How did your label come to exist?
Hatred of the music industry.
What was your first release?
Young Lawyer by the French Kicks
How many people are you keeping off the breadline?
Zero.
How do you discover your bands?
Mob connections.
Why should a band sign with your label? What do you offer your bands that other labels do not?
That's a question more for the bands. My ego being equal to those on my roster, it's hard for me to assess accurately. I think that the bands do like that I keep the roster small so that each can get quite a bit of attention. I'm also good at quickly taking advantage of ad hoc opportunities (like licensing, videos, marketing at discount rates, etc.)
What do you contribute to the world by operating an indie label?
Very little, this is a label mostly for privileged music snobs. I do pay taxes to New York City and New York State and apparently they're hard up for cash. I've now paid back the money I received from my unemployment benefits. (I think.)
What releases do you have coming up?
The Joggers, from Portland Oregon.
The Natural History, the most underappreciated band in New York. But not anywhere else.
StarTime Super Cuts Compilation -- 16 of the best bands you've never heard.
The Streets' Weak Become Heroes 12"
Favorite member of KISS?
David Johansen.
Please detail any brush with greatness you've had.
A label that wanted to sign Brendan [Benson] from StarTime invited me for a drink with Debbie Harry. She was very nice. Also Ronald Reagan sent me a Bar Mitzvah card.
Would you say dentists or indie label owners have the highest suicide rate?
Most people who run indie-labels, and in fact everyone in the music business, like to pretend that they work hard and their job is very difficult. I don't know what that has to do with suicide. But if anybody kills themselves over indie rock, they're more pathetic than anyone could ever have imagined.
What motivates you to get out of bed day after day?
I live a charmed life. My label provides an income for now. I have a great and wonderful girlfriend. I love my family. Most of the people I work with aren't too sleazy. And I like my friends a lot.
Do you have any musical inclination beyond listening? If so, do you record and tour? Do you manage any bands or own a club?
No. I have no musical talent whatsoever.
If you weren't running a label, what would you be doing?
Wish I was running a label.
How do you measure success?
[No answer].
IMWT Recommends: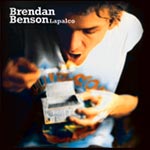 Brendan Benson: StarTime released Lapalco, Benson's long-awaited second album, about a year ago and it's still on this hack's playlist. If you dig power pop that rocks and singer-songwriter pensiveness, Benson's your guy. Rumor has it a major label is picking Lapalco up for re-release--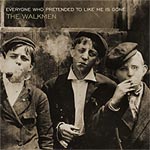 The Walkmen: Former members of Jonathan Fire Eater - remember that band? Where's the "dream" in "Dreamworks?" The Walkmen also feature members of the Recoys, so you know the EP and LP (aptly named Everyone Who Pretended To Like Me Is Gone) StarTime put out are worth a listen. As for a description? A pile of inventiveness under which pop songs may or may not lie--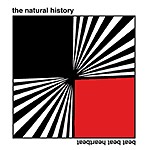 The Natural History: Good-rockin' trio plays from various songbooks (written in sundry decades and several languages) while writing its own. Hated their self-titled EP on first listen, loved it by the third. Just a matter of adjusting to good ol' rock and/or roll in another dialect.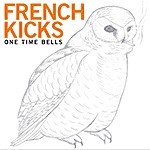 The French Kicks: Indie or garage? Which is it? Who cares? The gap isn't all that vast, the blend? Well it's like mixing chocolate with peanut butter and putting fruit in salsa: had to be done to be understood and now that it has been, it's just tasty.

See also: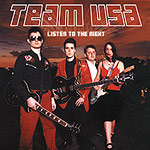 Team USA: Extra-retro, sixties-rooted band loves surf, garage. Seeks you who love same, but have adjustable standards.

All available at http://www.startimerecords.com