Indie Label Hot Seat: Space Baby
By: Randy Harward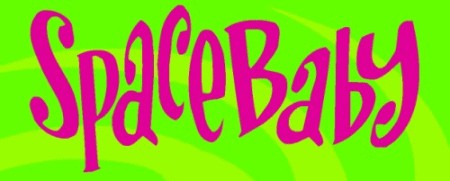 This month's Indie Label Hot Seat features Space Baby Records, led by the lovely Michele Vlasimsky. Space Baby Records is just one part of a larger whole, the label arm of the Space Baby empire, which includes a booking and management division. The label, natch, is the groovy part; one can tell as much from Vlasimsky's manifesto, which reads thusly:

To boldly go where no label has gone before. To create great art in record packaging and hype tools. Presentation over function. Art meets commerce. Fab, kick-ass stuff. Groovy smashing fun, baby! Yeah! Old school in the future. Vinyl is king. Willy Wonka. Take a ride with us in the space capsule to other worlds--

And with a mission statement like that, you know she's pushing hot stuff. Check out her catalog at www.spacebaby.net. We recommend her latest release, 50 Tons of Black Terror's garage opus, Unt, as well as her vinyl SWAG EP, Toshack Highway's (Swervedriver's Adam Franklin) EP, Everyday Rock and Roll Is Saving My Life, and above all, Eleni Mandell's two dynamite discs, Thrill and Snakebite. We dare you to listen to her and not fall in sick obsessive love.

Without further ado, here's Miss Vlasimsky's candid Indie Label Hot Seat Q&A!

1. Who are you, and what do you want?

Space baby, total world domination.

2. What was your defining musical experience? How old were you?

My first punk rock show, age 15.

3. What was the first record you purchased?

Elton John & Kiki Dee's "Don't Go Breakin' My Heart" 45 when I was maybe in kindergarten...or 1st or 2nd grade.

4. What is your favorite album of all-time?

Tied: any Birthday Party album, Mudhoney Superfuzz BigMuff, any Pussy Galore album, any Scientists album, Swervedriver Ejector Seat Reservation.

5. What are you currently listening to?

Kid Congo Powers, Ann-Margaret, Velvet Underground.

6. What is the coolest record store you've ever patronized? Why?

Tied: Love Garden in Lawrence, KS and Amoeba Records in Berkeley. Both because of their amazing selection and lack of attitude.

7. What is the best concert you've seen in the last twelve months?

Spiritualized.

8. Do you have a musical guilty pleasure (e.g. you secretly dig Night Ranger.)?

I have a soft spot for the Doobie Brothers from childhood.

9. What is your musical kryptonite (the worst band ever; one that makes your toes curl/skin crawl/blood boil/stomach churn/mouth go dry/anus clench)?

God, there's so many...Styx? Culture Club?

10. Who is the be-all-end-all greatest band ever?

The Birthday Party

11. What was the last book you read?

Brando by Peter Manso

12. What's your drink of choice?

Water. If you mean alcohol, on the rare occasions that I drink, green apple martini.

13. How did your label come to exist?

Does it exist? Or is it just a figment of your imagination?

14. What was your first release?

Chainsaw Kittens/Soraya double 7"

15. How many people are you keeping off the breadline?

One, besides myself.

16. How do you discover your bands?

I dunno, they discover me?

17. Why should a band sign with your label? What do you offer your bands that other labels do not?

We're both unconventional and better in many ways....we do everything high quality and do tons and tons of promotion and marketing for every release and for every show. Well, you'd have to experience what we do to know that we're different. We're the anti. We're not a part of the 'industry'.

18. What do you contribute to the world by operating an indie label?

Turning the world on to great art.

19. What releases do you have coming up?

50 Tons of Black Terror.

20. Favorite member of KISS?

I don't like Kiss.

21. What is your brush with greatness?

Passing President Vaclav Havel walking home from work on the St. Charles Bridge in Prague.

22. Would you say dentists or indie label owners have the highest suicide rate?

Indie label owners, hands down.

23. What motivates you to get out of bed day after day?

Great art, a lust for life.

24. Do you have any musical inclination beyond listening? If so, do you record and tour? Do you manage any bands or own a club?

I make a racket occasionally on my own guitar in my bedroom.

25. If you weren't running a label, what would you be doing?

Having a much posher lifestyle. But besides that, being a photographer or filmmaker.

26. Who's your daddy?

I dunno, but I am lookin' for a sugar daddy.